Historic Childs: Inn has been mainstay at busy intersection for nearly 2 centuries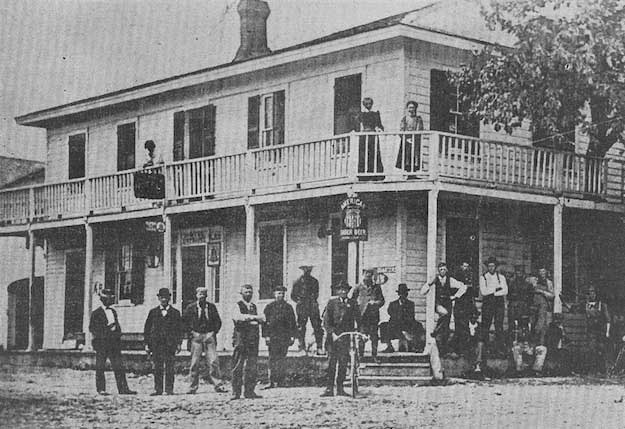 (Editor's Note: This is the second article in a series about the historic Hamlet of Childs in the Town of Gaines. The hamlet of Childs lies just north of Albion at the intersection of Routes 104 and 98. In 2019, Childs was selected to be on the Landmark Society of Western New York's "Five to Revive" list.)
By Erin Anheier, President of Cobblestone Society
GAINES – When stagecoaches were the preferred form of transportation, the town of Gaines welcomed visitors with 10 public houses.
The photo above shows the Village Inn in 1898.  It was built in 1824 as a "tavern stand" by Samuel Percival in the heart of the hamlet of Childs.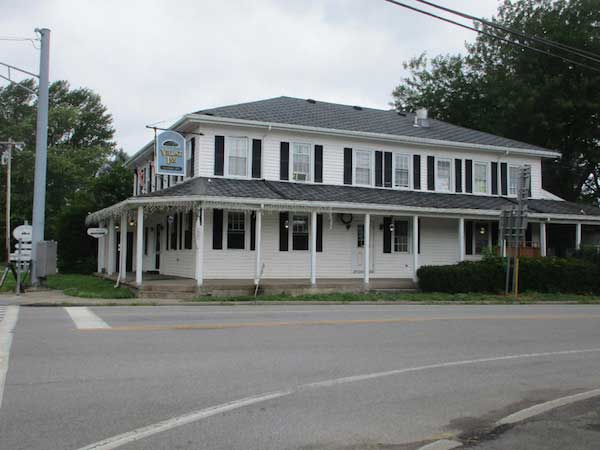 Today, as Tillman's Village Inn, it is the only remaining stagecoach stop on Ridge Road still serving the public with food and lodging, having been in near continuous operation since 1824.  For the last seven decades, the Tillman family has preserved and cherished this heritage.  Third generation proprietor Mark Tillman greets guests and will happily share his love of history.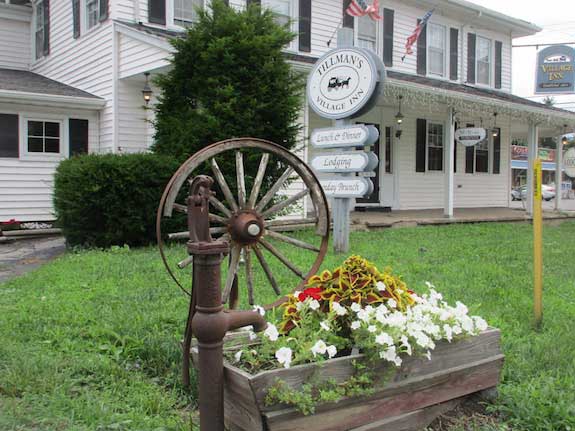 The old hand water pump still stands along Ridge Road. This is where the horses were watered and where male guests were asked to wash themselves. Female guests were invited inside to freshen up.
The second floor held rooms available for the night, along with a ballroom. Today, comfortable lodging is available in two adjacent buildings.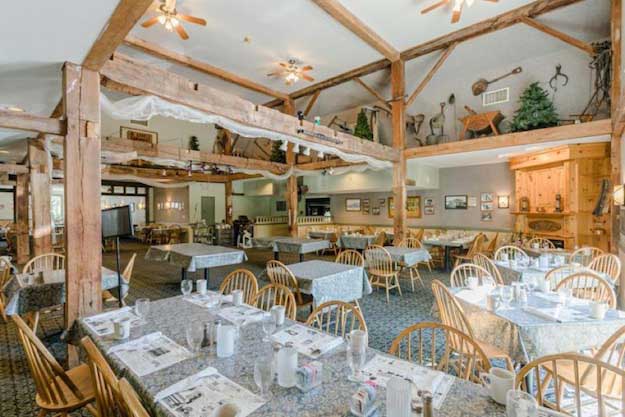 The original inn has been enlarged by incorporating two historic barn structures that previously serviced the horses and carriages of early visitors. This large dining room showcases the original timber frame construction of the carriage barn with antiques and historic photos proudly displayed.
Over the years the Tillmans have served over 1,850 tons of their famous prime rib!