Historian worries as older wooden barns are vanishing from landscape
Residents urged to send in photos of barns to Department of History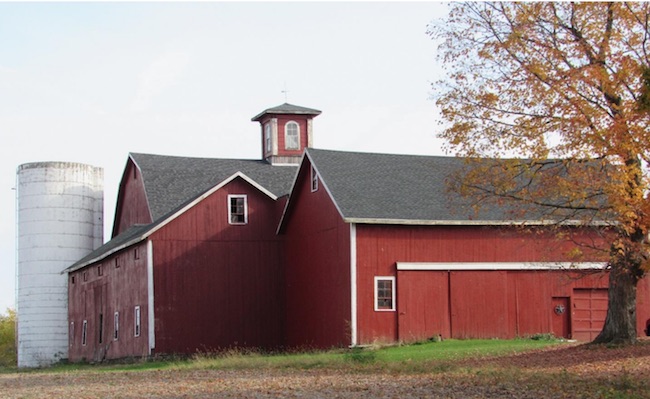 By Catherine Cooper, Orleans County Historian
Illuminating Orleans, Vol. 1, No. 11
MEDINA – The Allis Farm barns on Bates Road in Medina are described in the 1913 New Century Atlas of Orleans County. Then owned by Jay Allis, the farm included "a general barn, 40×75 feet with ornamental cupola; horse barn 20×30; and sheep shed 30×60."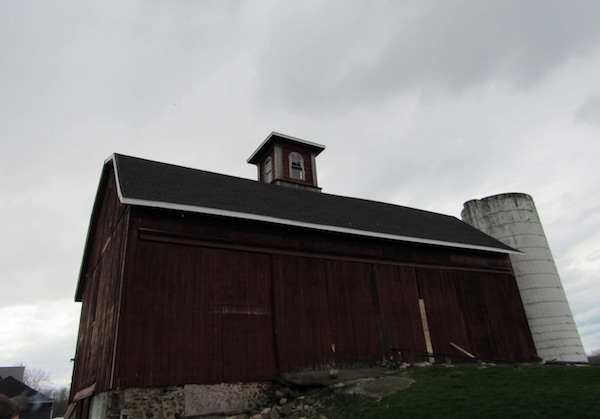 Barns photograph well in every season even when set against a glowering sky, as in this view of the general barn. Allis Farm features two massive single stretch 75 ft. beams. The cupola may be ornamental, but it was also functional, as it provided ventilation.
Celebrating Barns
Who can walk into an old barn and not feel a powerful sense of another time, a connection with the previous generations who worked there?
It is difficult to articulate these feelings, but author Thompson Mayes best explains them in his book "Why Old Places Matter," published in 2018 for the National Trust for Historic Preservation:
"old places affect us very deeply and intuitively,
"old places…..connect us to the struggles of a previous generation,"
"old places….help us recall who we are and where we came from,"
"old places….are imbued with the spirit of those who made them,"
"their building materials and craftsmanship deserve respect as they will never be available again."
Barns represent our agricultural heritage. They remind us of our connection to the land, our elemental dependence on agriculture for survival. Simple, stoic, unassuming, unpretentious, none alike, each with its own story, barns make the past present.
But they are disappearing from our landscape. We invite you to share your barn photographs and stories with us at the Orleans County Dept. of History. As part of our mission to record history, we plan to maintain a visual record of these structures which so enhance our rural skyline. We look forward to your contributions.
Email: Catherine.Cooper@orleanscountyny.gov.
Mail: Historian's Office, Central Hall, 34 E. Park St., Albion, NY 14411.
Additional barn photos on: www.facebook.com/Orleans-County-Historian.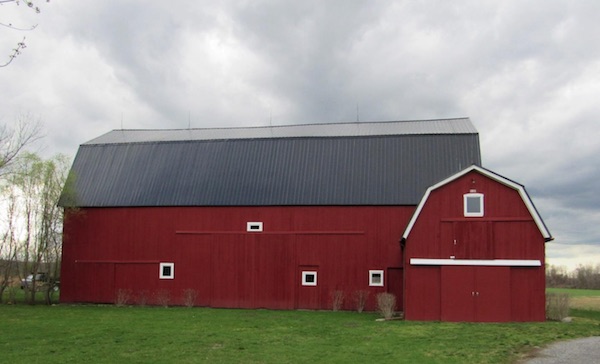 The Hibbard barn on Murdock Road features a gambrel roof. The original barn was destroyed by fire in 1913.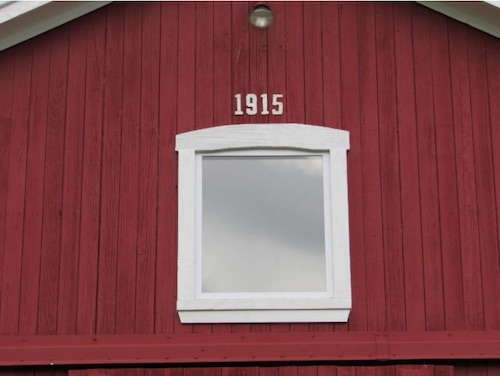 The current barn was built on the same location in 1915.