Historian shares about Holley native who was nurse in WWI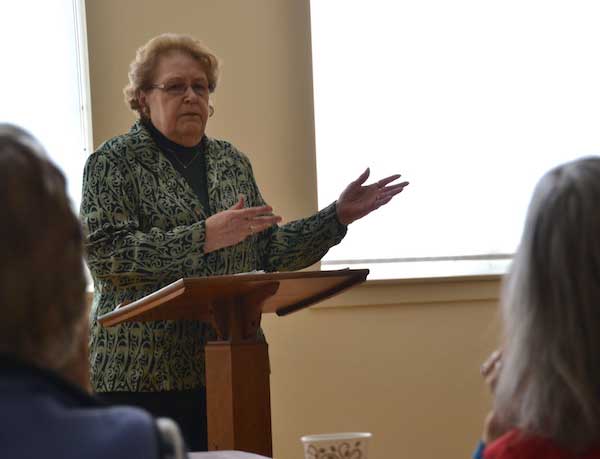 Photo by Tom Rivers
ALBION – Dee Robinson, a reference librarian at the Hoag Library, was the featured speaker on Tuesday during the monthly Take a Bite Out of History talk at the library.
Robinson focused her lecture on Sara Shaw, a Holley native who was a nurse during the Spanish-American War and World War I. Robinson wrote about Shaw in 2000, when Robinson's book, Historical Amnesia, was published. That book highlighted local women whose contributions and accomplishments were often overlooked.
Robinson found more information about Shaw after the book was published. Robinson said Shaw was well respected as a nurse. She was born in Holley and graduated from the Bellevue School of Nurses in 1896. Two years later she became a Red Cross nurse.
She was sent to Puerto Rico, Cuba and the Philippine Islands during the Spanish-American War.
She worked for the Bellevue Hospital nursing staff from 1909 to 1941, taking a leave of absence during World War I. She was a supervising nurse in Italy, in charge of 37 nurses.
After the war, she returned to Bellevue and worked several years as the head nurse of the tuberculosis division of Bellevue Hospital in New York City.
She died at age 76 on Feb. 5, 1948 in New York City and is buried at Hillside Cemetery in Holley.