Highs in 40s for most of this week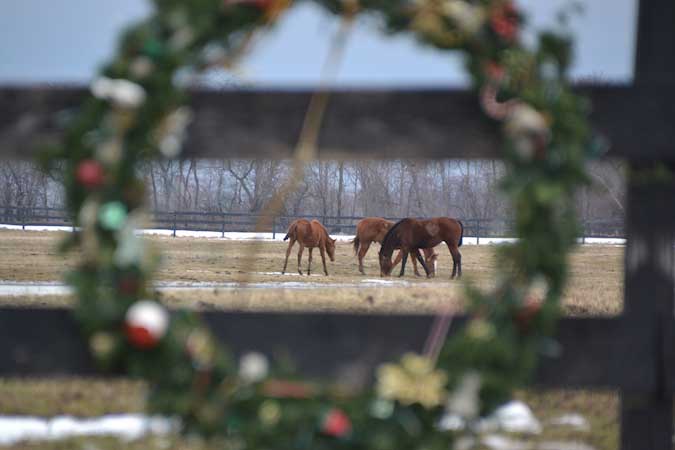 Photo by Tom Rivers
ALBION – Horses at Bokman Farms are out this morning at the corner of Long Bridge Road and Route 31 in Albion.
After a blast of winter last week, this week the temperatures will be warmer with highs in the 40s most of the week, according to the National Weather Service in Buffalo.
The highs in Orleans County are forecast for 49 today, followed by 42 on Tuesday, 41 on Wednesday, 42 on Thursday, 39 on Friday and 32 on Saturday.