High winds will follow ice storm
Winter weather advisory in effect until noon
There is a winter weather advisory until noon today for Orleans, Niagara, Monroe, Genesee, northern Erie and Lewis counties due to light freezing rain and freezing drizzle.
The National Weather Service in Buffalo urges people to use caution while driving and walking on sidewalks.
A high wind watch also is in effect this evening through Friday afternoon for Orleans, Niagara, Monroe, Erie, Genesee, Wyoming and Chautauqua counties.
There will be southwest winds from 30 to 40 mph with gusts up to 60 mph, the National Weather Service said.
"Strong wind gusts will bring down trees and power lines and result in scattered power outages," the Weather Service said. "Minor property damage is also possible, especially to roofs and siding. Travel in high profile vehicles will be very difficult at times."
Today is forecast for a high of 42 followed by highs of 32 on Friday, 23 on Saturday and 29 on Sunday.
Here are some additional photos of the ice storm.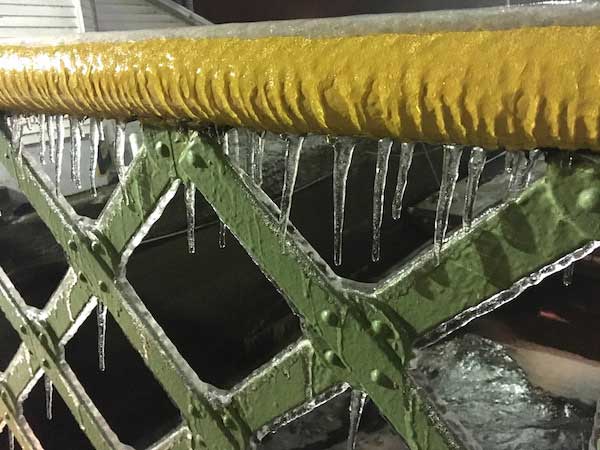 Ice coats the railing on the east side of the Main Street lift bridge in Albion.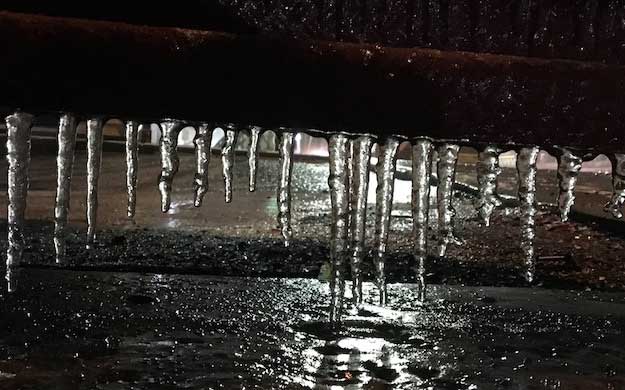 Icicles hang on the bottom of the steps on the staircase of the Main Street lift bridge.