High winds taking down trees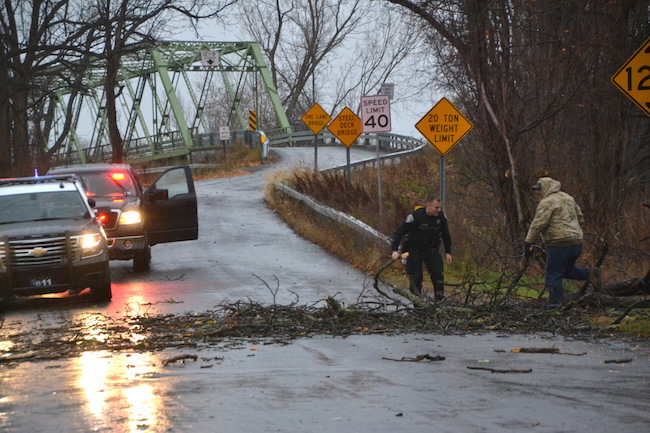 Photo by Tom Rivers
ALBION – An Albion police officer and a resident pulled a fallen tree and branches off Butts Road, north of the Erie Canal, at about 4 p.m.
The high winds have taken down several trees, large limbs and wires around the county, including Roosevelt Highway in Carlton, Sawyer Road in Carlton, Eagle Street in Medina, West Center Street in Medina and other locations.
A high wind warning remains in effect in Orleans County until 1 a.m. tonight.