High winds damage downtown Albion building
Many trees and wires have been knocked down from gusts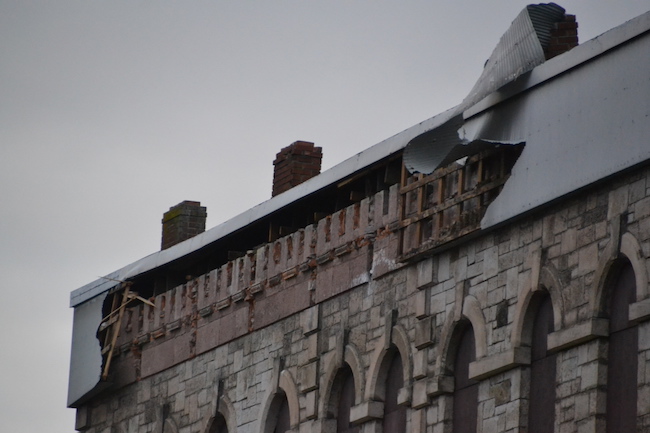 Photos by Tom Rivers
ALBION – The high winds ripped off the top siding from a building at the corner of East Bank and Main streets at about 4 this afternoon.
A high wind warning is in effect until 11 p.m. for Orleans County and much of western, central and northern New York. There could be gusts up to 70 miles per hour.
The winds have already taken down many trees and wires in the county.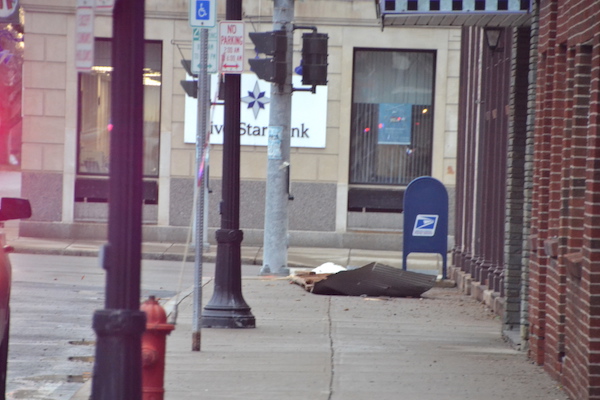 The big flap of siding is on the sidewalk on East Bank Street.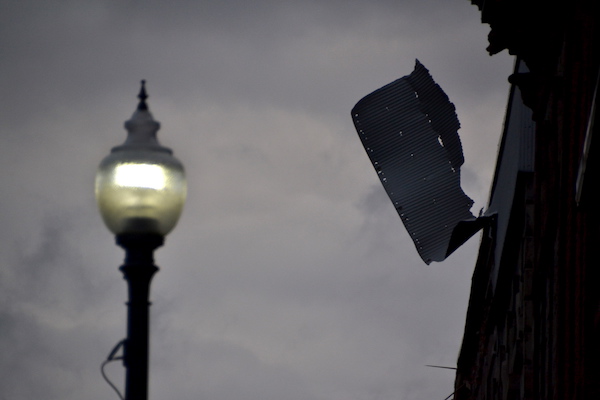 The howling winds blow the siding away from the building.