High wind warning in effect on Wednesday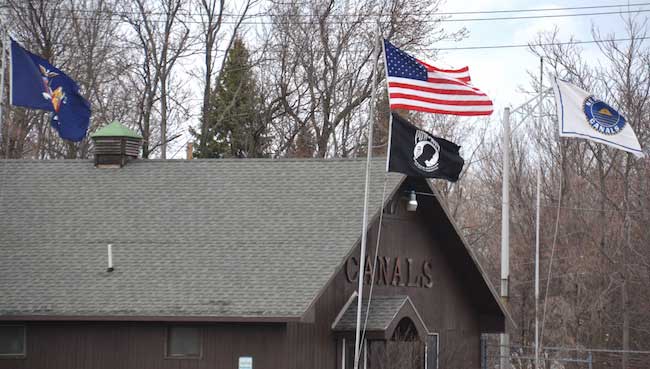 Photo by Tom Rivers
The flags are blowing in the breeze today at the Canal Corp. facility in Albion.
The National Weather Service has issued a high wind warning for Wednesday from 9 a.m. to 10 p.m. for Orleans and the following counties: Niagara, Monroe, Erie, Genesee, Wyoming and Chautauqua.
The winds will be from the southwest from 25 to 35 miles per hour with gusts up to 60 mph. The strong winds may result in downed trees and power lines, scattered power outages and property damage, the Weather Service said.
Today is forecast for a high of 60 with temperatures falling to 39 overnight. Wednesday will be a high of 49 followed by a high of 37 on Thursday.