High schoolers attend Rotary leadership conference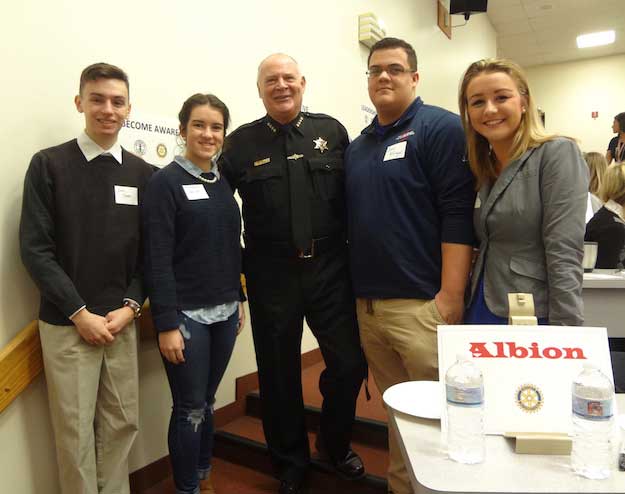 Provided photo
CLARENCE – Four students from Albion High School who are members of the Rotary Interact Club attended a youth leadership conference on Thursday at Clarence, joining about 100 high school students in Western New York.
This photo shows Albion students with Tim Howard, the Erie County sheriff, who was one of the presenters during the conference. Howard's brother is retired Albion town justice Kevin Howard. The students include, from left: Evan Steier, McKenna Boyer, Jarod Hollinger and Vivian Rivers.
The Interact Club is a youth service organization affiliated with Rotary. Albion teacher Tim Archer serves as the Interact advisor.
Thursday's conference entitled, "Empowering the Youth of Today to Affect Change," included student leaders from across WNY who voiced their opinions on a variety of topics. A panel of area leaders represented media, government, law enforcement, education and health services.