Hellwig scores TD as Brockport wins playoff opener, 66-0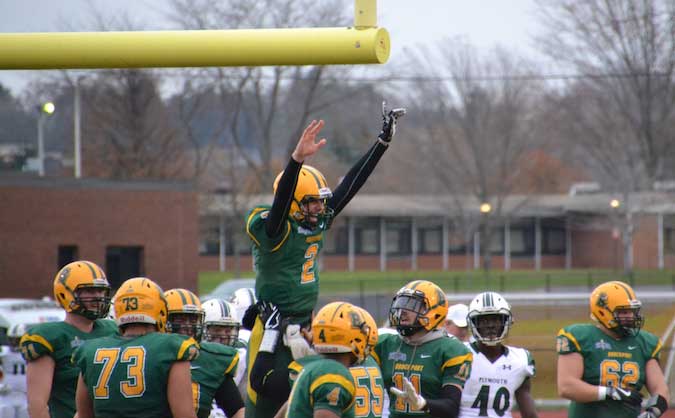 Photos by Tom Rivers
BROCKPORT – Jason Hellwig of Medina leaps in the air and is congratulated by his Brockport teammates after scoring a touchdown in the third quarter of today's 66-0 playoff win over Plymouth State.
Hellwig, a sophomore, is the backup quarterback on the undefeated college team. He scored to make the lead 52-0.
Brockport outgained Plymouth State, 626 yards to 104. The team advanced to the Sweet 16 in the Division III playoffs and will host another playoff game on Nov. 25.