Head Start taking applications for preschool
Press Release and photo from Community Action of Orleans and Genesee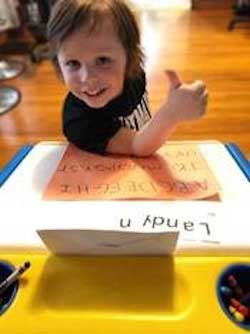 Head Start, a preschool program of Community Action of Orleans and Genesee, is taking applications for preschool during the 2020-21 school year. Head Start has centers in Albion, Batavia, Kendall and Medina, with an enrollment of 189 children.
Since 1965, Head Start has provided quality comprehensive services in Education & Child Development, Health & Nutrition and Family & Community Engagement at no cost to parents. At Head Start, every staff member knows each child and family has unique talents and interests of their own. By partnering with families, providing individualized learning experiences and support, children and families learn, grow and get ready for school.
Children are eligible for the Head Start preschool program if they are 3 years old on or before September 15, 2020 or 4 years old on or before December 1, 2020 and if they reside in Orleans or Genesee counties. Priority for enrollment is given to foster children, homeless, families on public assistance or those whose income is below the Federal Poverty Guidelines, and children with diagnosed disabilities.
Families may begin the application process by calling the Head Start Administrative Offices in Albion at (585) 589-5683. Give your child a "Head Start" that will last a lifetime!