Hay bales are coated in snow
GAINES – A field of hay bales are coated with snow on Route 279, just a little north of Route 104 late this afternoon.
Orleans Hub readers may recall a photo from about three months ago of the same field of hay bales.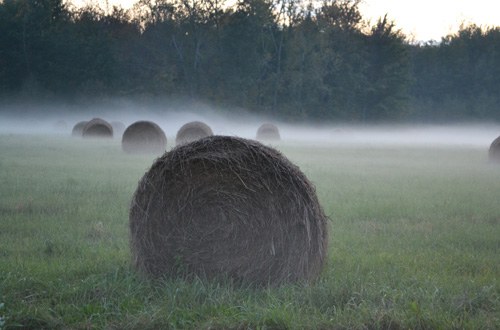 I took this picture on Oct. 6, and it's featured in the 2014 Orleans Hub calendar that's available at the Lake Country Pennysaver, 170 North Main St. in Albion, as well as two other locations: Bindings Bookstore at 28 West Bank St., Albion and Della's Chocolates at 512 North Main St., Medina.