Happy Independence Day from Gaines!
By Adrienne Kirby, Gaines Town Historian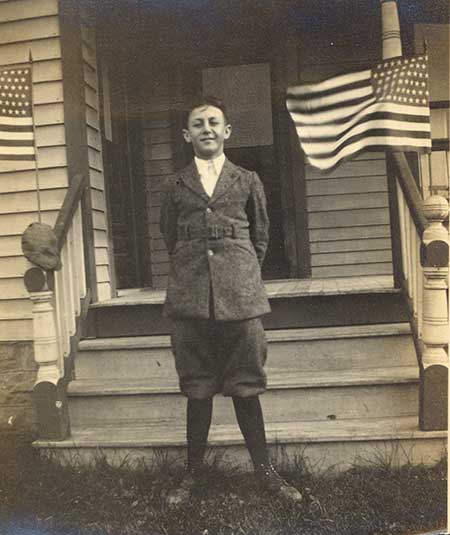 The above photograph of an unidentified boy, most likely taken in Gaines, comes from a small photo album that belonged to Virginia Lattin Morrison.
The second image is a photo of Virginia found in that same album. She was a longtime resident of Gaines.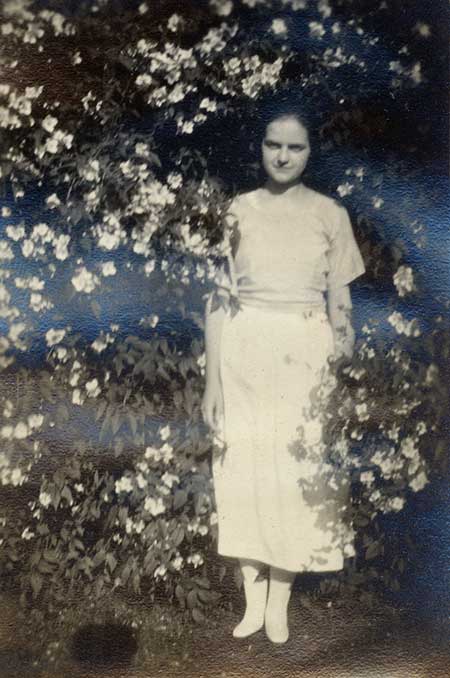 Coincidentally, Virginia was born on July 4, 1906. In 1919, she turned 13. To celebrate her birthday that year, Virginia could have gone to the recently opened ice cream parlor above Mr. Spaulding's grocery in the rebuilt White's Hall.
White's Hall, located on the southwest corner of 104 and 279, was a social hub. Prior to a devastating fire in 1910, it housed a grocery store, post office, grange hall and was the headquarters for town meetings, among other social activities.
She would have been too young to attend the box party that evening with the Swarts Orchestra at the Grange Hall, which had moved across the street in 1915 to what used to be Thurber's Hotel. Admission to attend the party was $1.00, plus 10 cents war tax.
A box party was essentially a dating game. Women would make a meal for two and put it in a cardboard box they had decorated. Then men would bid on boxes, not knowing what was inside or who the creator was with whom they would share the meal.
Dances and social events like this were common fund raisers for the Grange.