Halloween proves fun for workers and students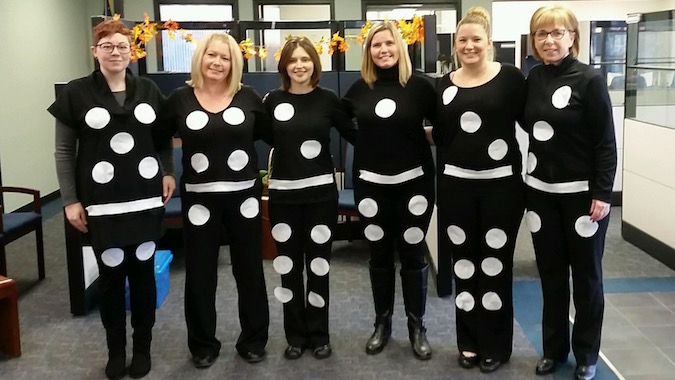 Provided photos
This group at Five Star Bank in Medina dressed up as dominoes for Halloween today. They include, from left: Courtney McNeil, Pam Desjardins, Joleen Bessel, Tammy Yaskulski (branch manager), Hailey Furness and Michelle Barber.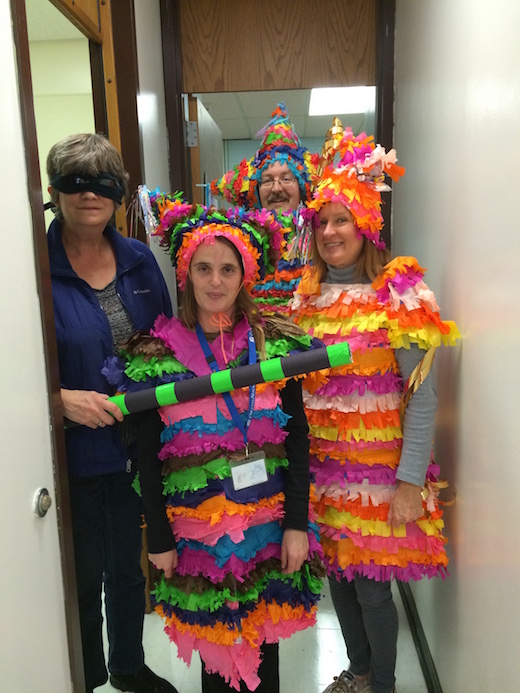 These workers at the Orleans/Niagara BOCES learning center in Orleans dressed as piñatas. Pictured, from left, include: Joyce Munn, Jolene Barcena, Jeff LaFountain and Kim Wiley.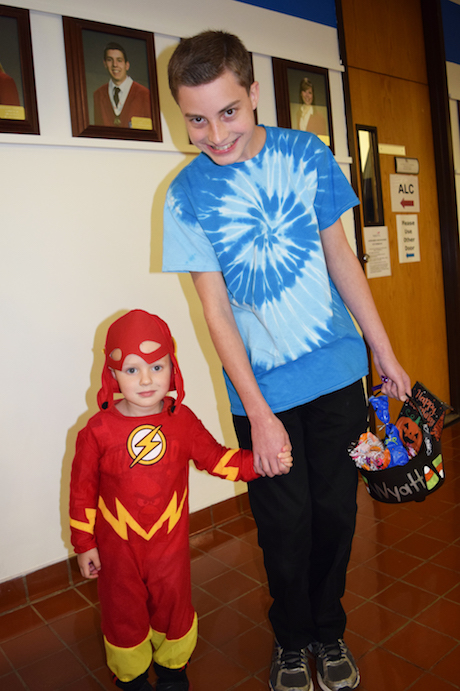 The Early Childhood Education students and their preschoolers celebrated Halloween by trick or treating at the Orleans Career and Technical Education Center. The students and their teacher, Chris Burdick, planned a fun day of visiting the various offices and classrooms around the center to get treats and then playing games. This photo shows Richard Miles of Roy-Hart with Wyatt Szatkowski.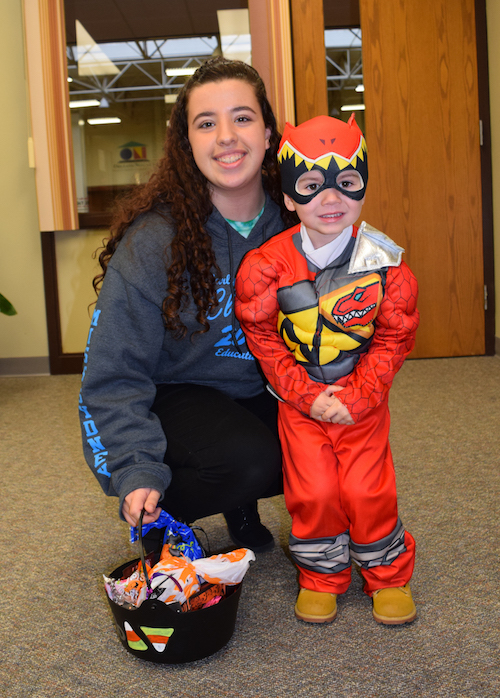 Sydney Dickson of Roy-Hart is pictured with Jacob Foley.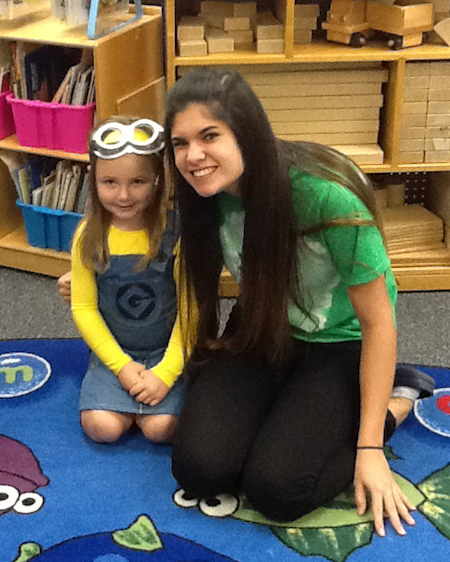 Charli Zambito is pictured with Skyler Christopher of Roy-Hart.