Hall decorating is homecoming tradition at Albion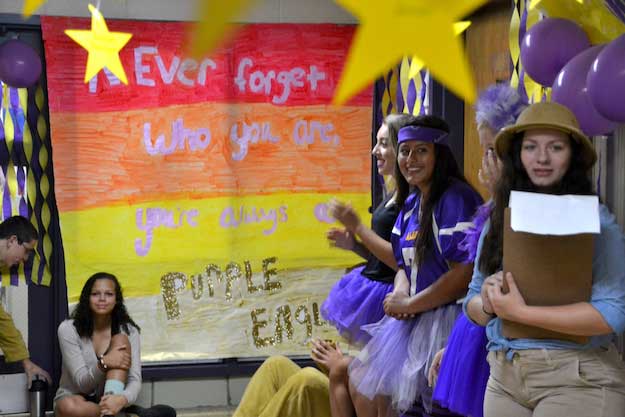 ALBION – The four classes at Charles D'Amico High School in Albion continued a homecoming tradition this morning with the hall decorating contest. Some of the classes have been working on the decorations and skits since the summer.
The top photo shows the sophomore class with a Lion King theme. Laiken Ricker, right, is one of the tour guides.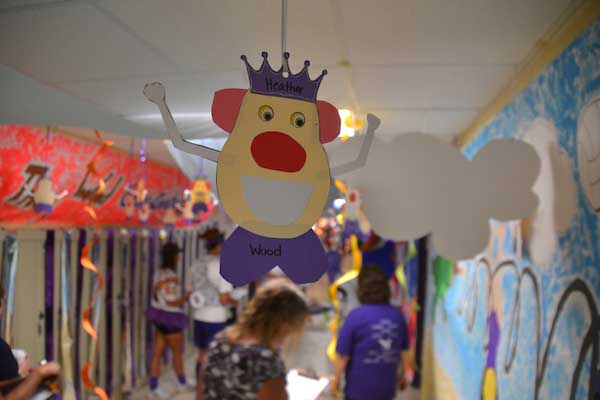 Seniors had a Toy Story theme. Every member of the class, including Heather Wood, had Potato Head decorations with their names.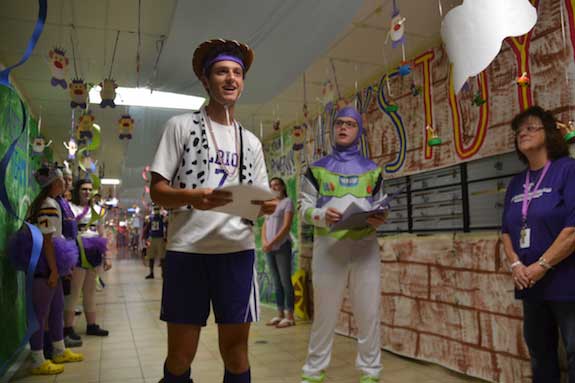 Senior Nate Smith portrayed Woody and Victor Benjovsky is Buzz in the Toy Story skit.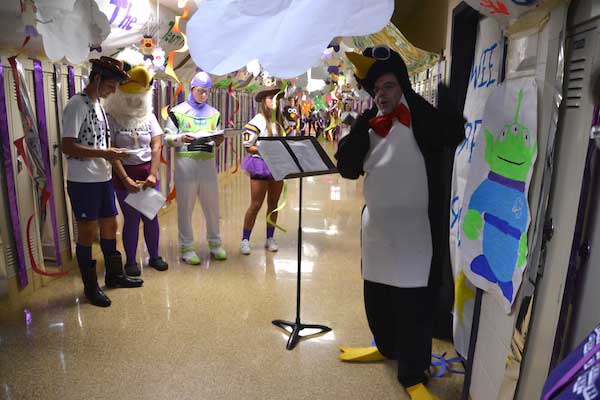 Gary Simboli, a high school vocal teacher, plays Wheezy from Toy Story and sings, "You Got A Friend In Me." The decorations and skit highlight each of the sporting teams, as well as other clubs, including the Masterminds.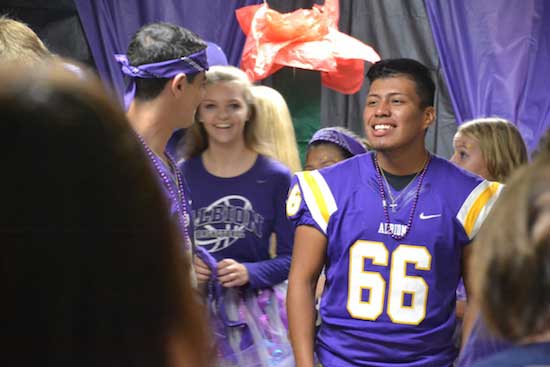 Jessy Cruz and the juniors are all smiles after leading the judges through their hall, which had a theme from Beauty and the Beast.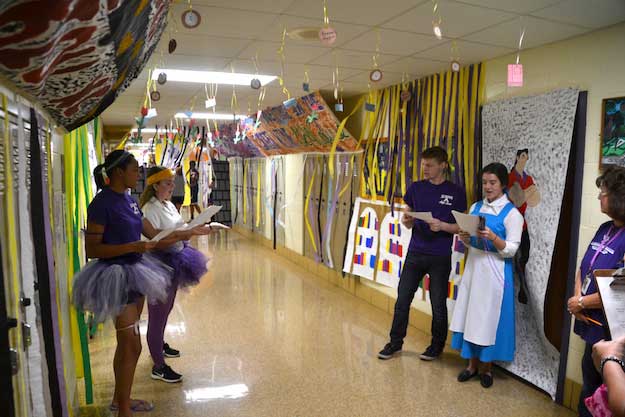 Juniors lead judges through the hall. Pictured from left include Arella Ives, Hannah VanEpps, Enoch Martin and McKenna Boyer.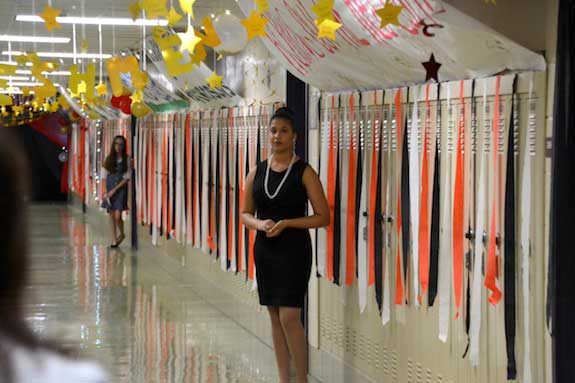 Freshmen decorated their hall with a Hollywood theme. Annabella Salisbury portrays Audrey Hepburn in leading judges through the hallway.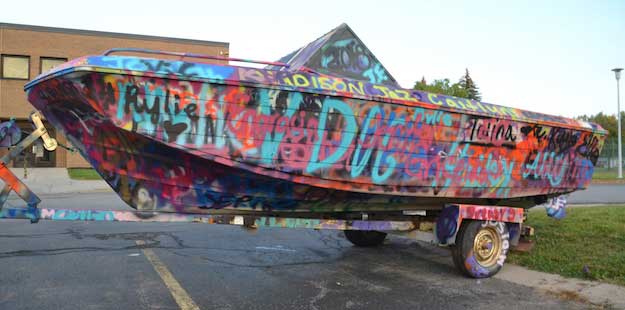 Seniors left their mark on this boat, which is displayed in front of the high school today.