Groups pick up 6 bags of trash along 31 in Knowlesville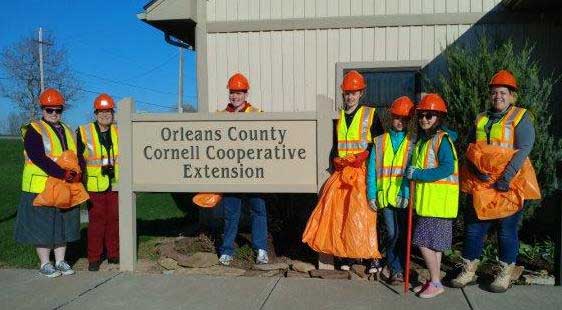 Provided photos
KNOWLESVILLE – These kids in the 4-H program picked up trash along Route 31 on Monday evening near the 4-H Fairgrounds in Knowlesville. The 4-H Senior Council at the Cornell Cooperative Extension and the Orleans United Drug-Free Coalition worked together on the cleanup.
They picked up six bags of trash on their first roadside cleanup. They have adopted a 2.1-mile stretch of Route 31 from Long Bridge Road to Snell Road.
Pictured, from left, include: Peggy Gabalski, Pat Crowley, John Gabalski, Amelia Sidonio, Grace Gregoire, Joan Gabalski and Jessica Downey.
Crowley serves as project director for the Drug-Free Coalition. Downey is executive director of the United Way in Orleans County.
The 4-H group and DFC members are committed to collecting litter at least four times a year.