Green Eggs and Ham, and much more as Seussical comes to Albion stage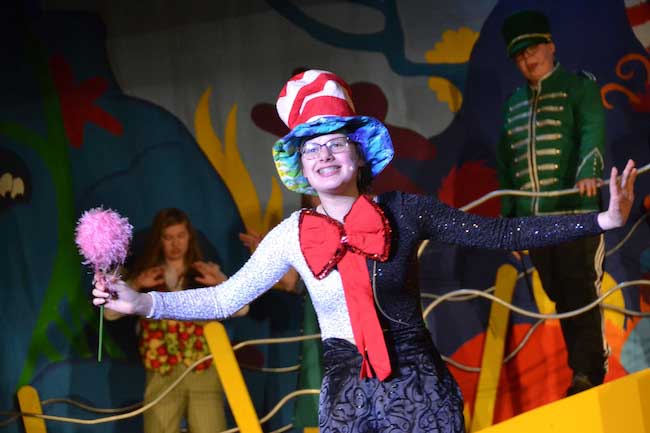 Photos by Tom Rivers
ALBION – Maia Pate stars as The Cat in the Hat in the Albion Middle School production of Seussical the Musical. The show will be performed at the Middle School Auditorium at 7 p.m. Friday, and noon and 7 p.m. on Saturday. Tickets are available at the door.
There are 110 middle school students involved in the show, which features some of the favorite Dr. Seuss characters, including Horton the Elephant, the Grinch, Gertrude McFuzz, lazy Mayzie and Thing 1 and Thing 2.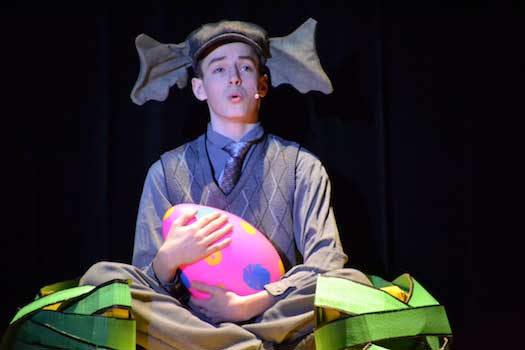 Dallas Ecker plays Horton, an elephant who gets talked into caring for an egg, which eventually hatches. Horton spends most of the show clutching a clover, which holds the microscopic planet populated by the Whos. He needs to take care of the clover to save the Whos from doom.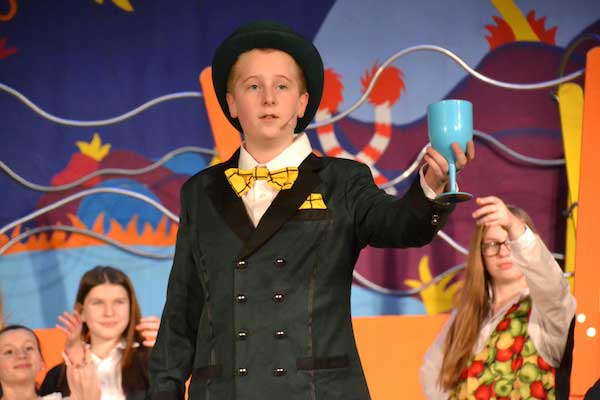 Corleone Plain plays the mayor of Whoville. Horton can hear the mayor's calls for help. Horton is mocked mercilessly by the other animals of the jungle, who do not believe him.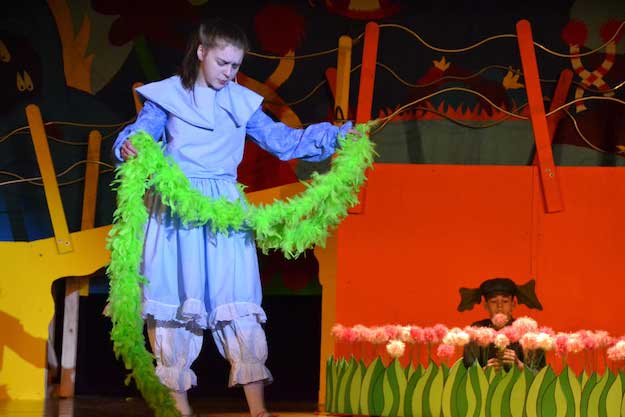 Gertrude McFuzz, played by Lucy Rivers, is one of Horton's bird neighbors. She tries desperately to get Horton to notice her, even growing a long feathered tail. Horton is too preoccupied looking at the clovers, trying to find the one with the Whos.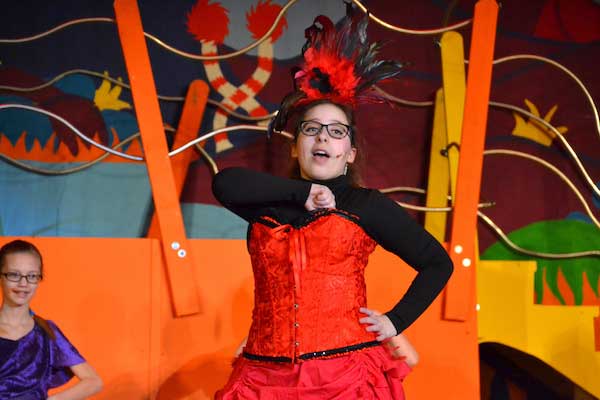 Marli Thrash is Mayzie LaBird, Horton's vivacious yet lazy and self-centered bird neighbor.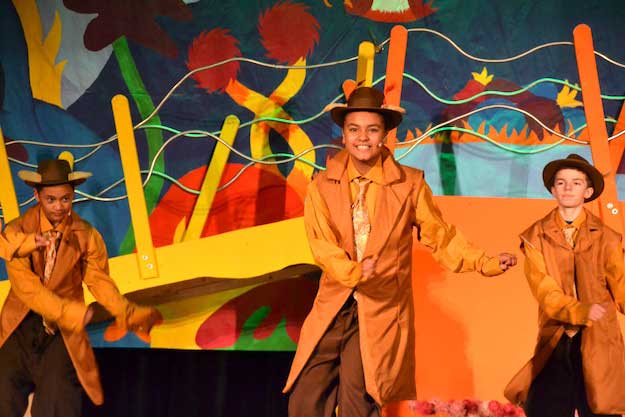 Emilie Sitzer, center, is one of the leaders of the Wickersham Brothers, a gang of delinquent monkeys. They take the clover from Horton.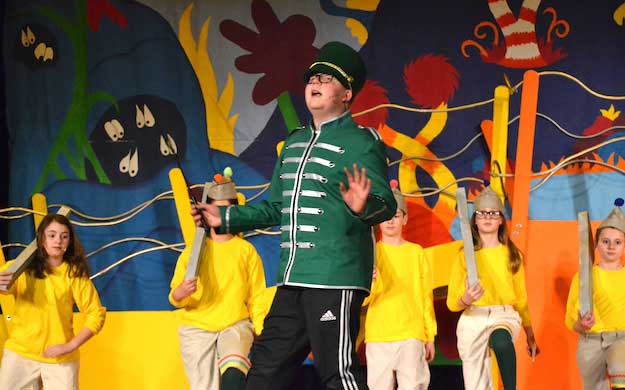 Nick Andrews plays General Genghis Khan Schmitz, who is preparing to go to war with those who eat their bread with the butter side down. The soldiers are in military school and include Jojo, the son of the mayor of Whoville. Jojo, back left, is sent to military school after getting into trouble due to The Cat in the Hat's mischief. Jojo becomes close friends with Horton the elephant.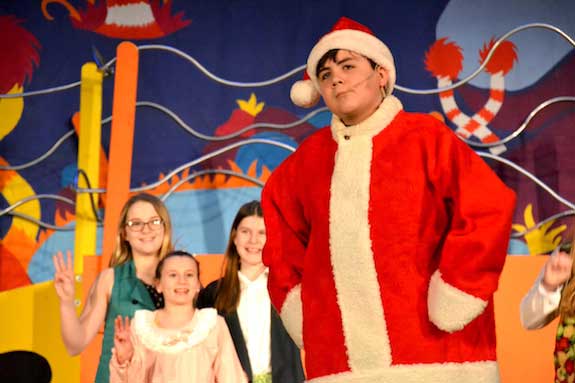 Garon Thompson is the Grinch who stole Christmas.