Great day of races in Albion for 'Turtle' and 'Strawberry'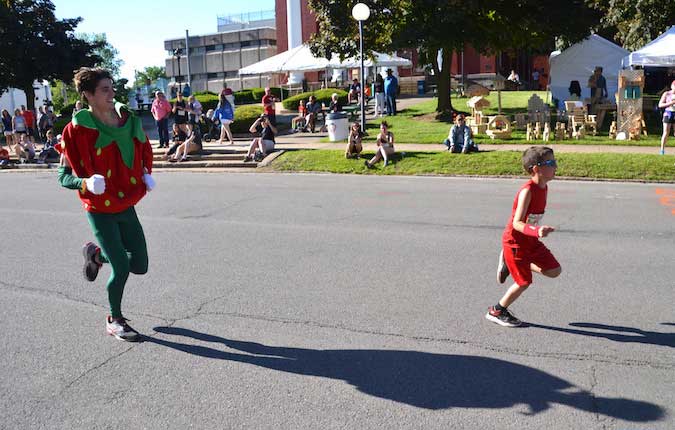 Photos by Tom Rivers
ALBION – William Oliver, 6, nips "The Strawberry," who was Dan Heil of Medina. William finished the 5K in 30:23.
Heil, 19, won the 5K at the Albion Strawberry Festival from 2015-17. He now runs cross country and track for Brockport State College. Heil gave everyone a 10-minute head start on Saturday.
For the past decade, organizers of the race have had someone wear a strawberry costume. Runners who beat the strawberry get a special treat. This year it was an ice cream sundae from Lugia's Ice Cream on Wheels, one of the food vendors at the festival.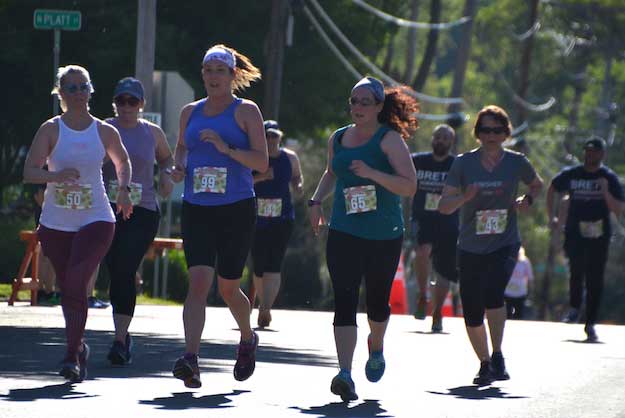 This group of runners nears the finish line on East State Street in Albion, right in front of the County Courthouse. There were 229 participants in the race, which is now in its 29th year.
Lindon Morici of Albion was the first female finisher in a time of 20:40, while Stefan Davies won the men's race in a time of 17:39, a second ahead of last year's winner, Alden Cayea of Medina.
Amy Konopka won the women's 8k in a time of 34:59, while Alfredo Longo was the first man to finish with a time of 32:09.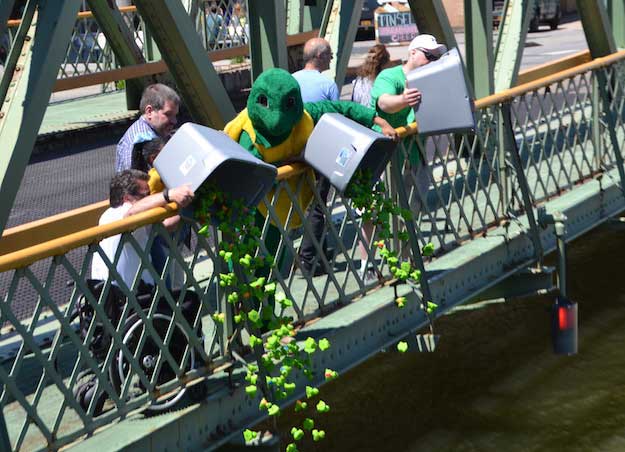 The 5k/8k wasn't the only race at the festival. On Saturday afternoon, several hundred rubber turtles were dumped into the canal for the annual Amazing Turtle Race. The top photo shows the turtles getting ready to be dropped into the Erie Canal.
Michael Bonnewell, Albion school district superintendent, and Orleans County Sheriff Randy Bower dumped one of the totes of turtles. Monica Thomas, the festival princess, also helped send those turtles into the water.
The Turtle (Jessy Cruz in costume) also tipped one of the totes and Jarred Saj, right, did the other. Saj was the top ticket seller with 134.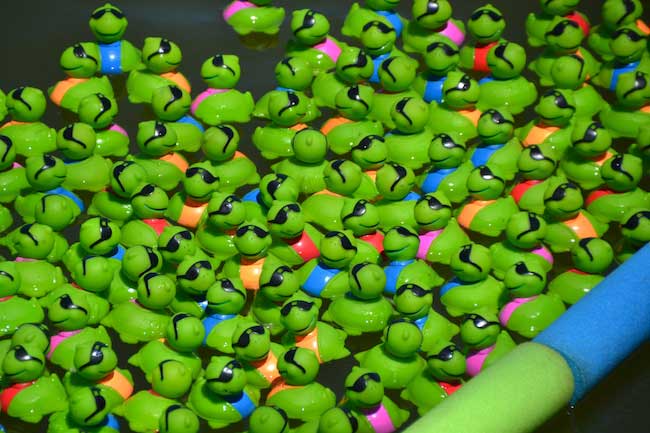 The turtles head east on the canal. The tickets were $5 each or 5 for $20. The race is a fundraiser for the festival, which is sponsored by the Albion Rotary Club with many other supporters in the community.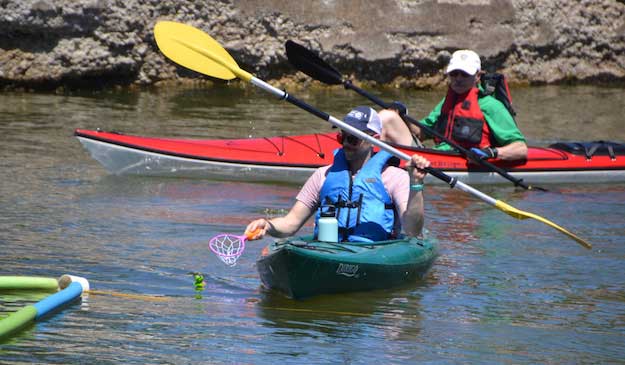 Dan Capurso retrieves the winning turtle. Don Bishop, chairman of the festival committee, is in back in the other kayak.
The race includes $1,000 in prizes, including $500 to the grand prize winner, who was Jessica Downey. Other prize winners include Mike Hall, second place, $300; Barb Dawson, third place, $100; Steve Hawley, fourth place, $50; and Dan Thurber, fifth place, $50.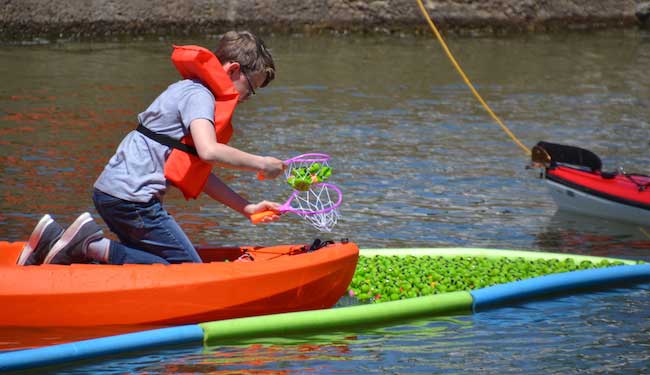 Colin Coyle helps collect some of the turtles.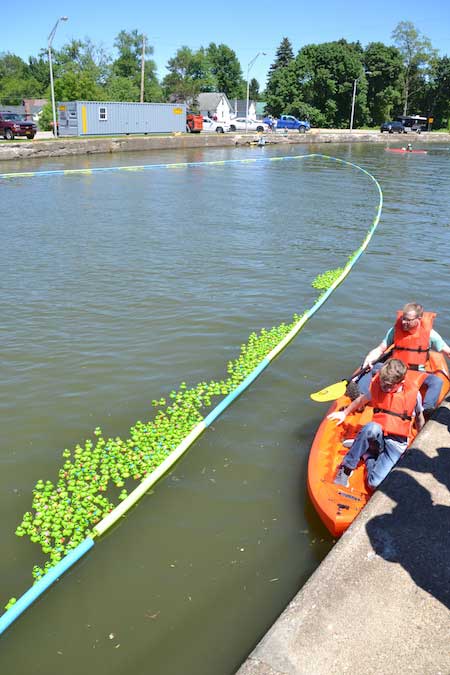 Colin Coyle and his father, Joe Coyle, keep an eye on the turtles.