Grease Pole proves tough challenge – and crowd favorite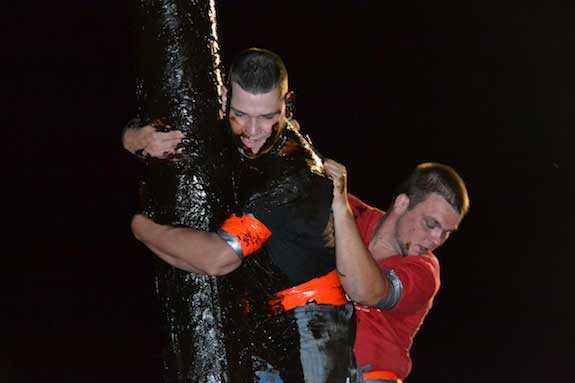 Photos by Tom Rivers
KNOWLESVILLE – Brandon Dibley, left, and Frank Capen of the Little Swimmers team try to make it to the top of the grease pole on Thursday night.
Two teams tried to climb the grease pole and but didn't make it despite cheers of support from the crowd.
"We're not ones to give up, which just couldn't do it," said Capen, an Albion resident.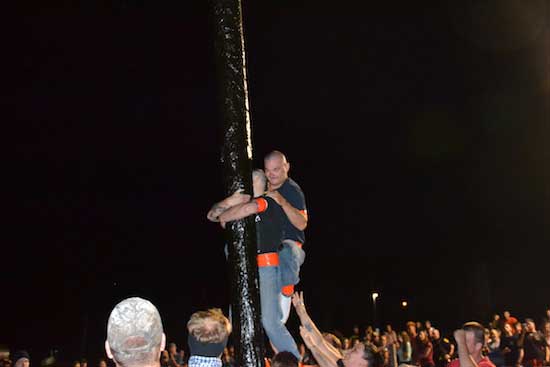 Roger Ettinger of Holley tries to climb up the back of a Little Swimmers team member. Ettinger said he has climbed the pole before, but Thursday it proved to difficult.
"It's the grease," he said in naming a culprit. "And it's hard to keep your balance."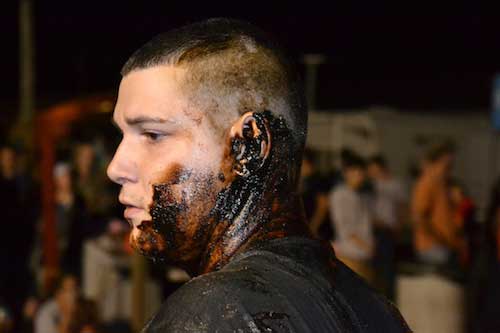 Brandon Dibley has gobs of grease in his ears and on his neck after trying to climb the grease pole. The Little Swimmers tried for 6 minutes to make it to the top.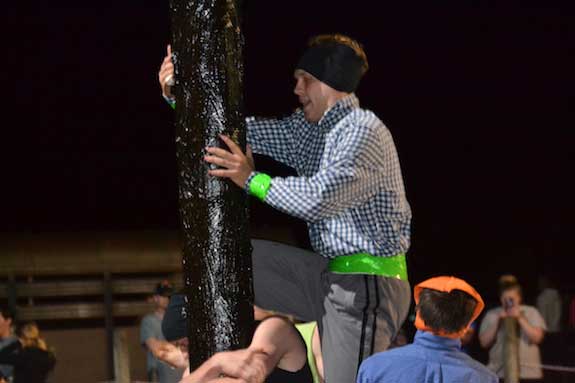 Andrew Agent of the Troll Diggers is second man up on the grease pole.
The Troll Diggers, a past champion in the competition at the Orleans County 4-H Fair, also were unable to make it to the top of the telephone pole slathered in grease.
The Troll Diggers only had about half their usual team on Thursday night. They expect to have the full team tonight after fireworks at about 10 when they try again.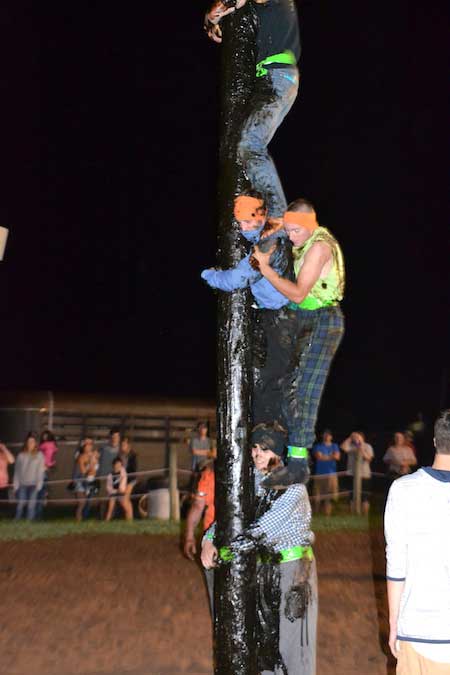 The Troll Diggers were close to the top on Thursday. The team members live in the Hamlin area. They include from bottom to top in photo: Andrew Agent, Zack Kimmel (in green shirt), Andrew Jones (in blue shirt) and Jeff Ebel.
The Troll Diggers expect to have at least seven or eight team members tonight when they try again to climb the pole.
"It's so much fun," Jones said.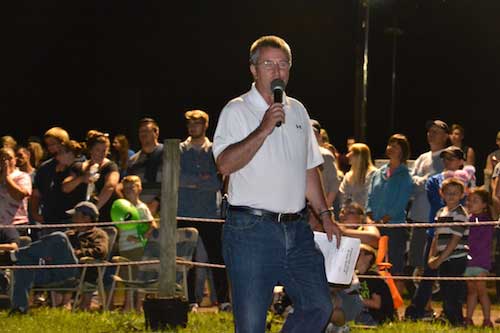 Barry Flansburg serves as emcee of the event, which closes out the day's activities at the fair. Flansburg said the competition dates back to the 1970s at the fair.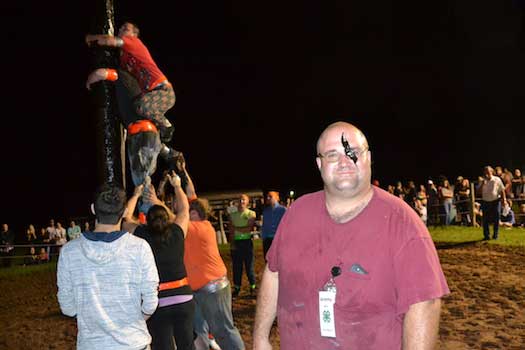 Some grease went flying and hit Jeremy Neal, chairman of the event, right in the face.