Grass fire put out on Clarendon Road in Albion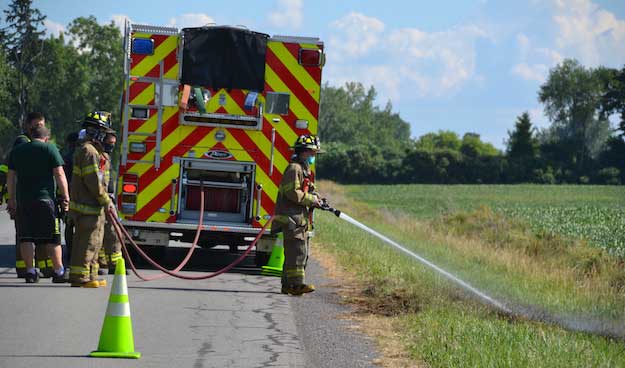 Photos by Tom Rivers
ALBION – The Albion Fire Departments responded to a grass fire on Clarendon Road this afternoon.
Paul Urquhart sprays the water on hot grass on Clarendon Road, just north of Holley Road.
Nicholas Pahura is second from right, holding the hose.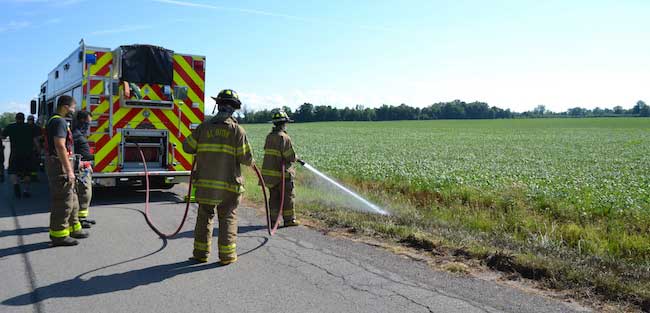 Albion firefighter Shawn Cook responded soon after firefighters were dispatched at 4:46 p.m. Cook used his boots to stamp out the flames in the grass.
Firefighters aren't certain what caused the fire. They said the current dry conditions make the area vulnerable to brush and grass fires.