Grandmother battling cancer serves as honorary captain for Albion youth football team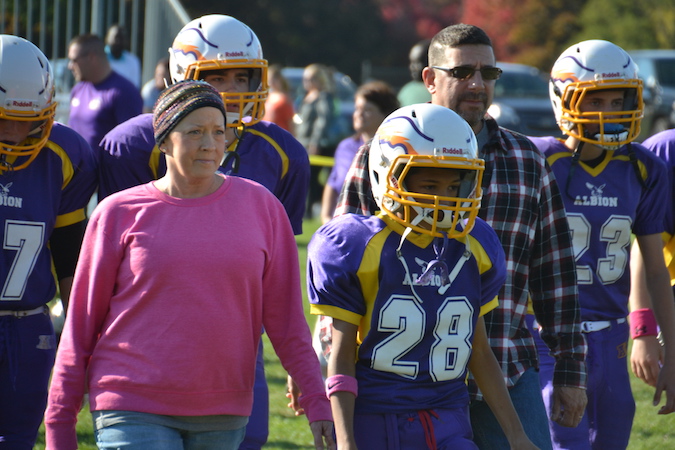 ALBION – Nancy Neri of Albion is led on to the football field at Bullard Park in Albion today by her grandson, Luqman Cornick. Neri served as honorary captain for the Albion varsity youth football game today. Her husband Scott is behind Luqman.
Neri has battled cancer the past four years. It started as breast cancer and spread to her brain.
The team, led by head coach Shawn Callicutt, wanted to recognize Neri for her many faithful years along the sideline, cheering on her grandson and other Albion youth football players.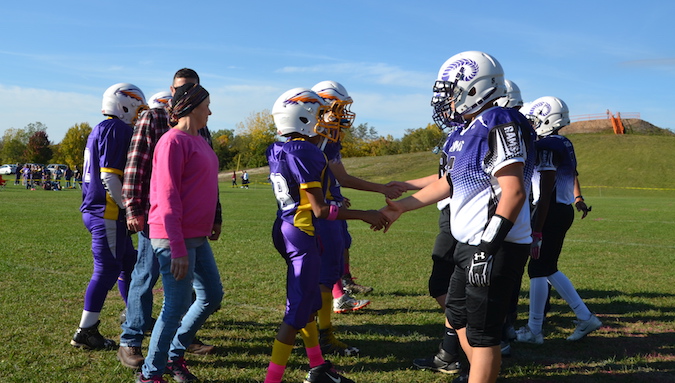 The Albion and Roy-Hart captains shakes hands before the coin toss at their game this afternoon.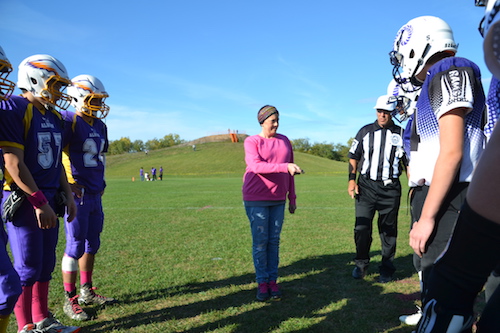 Nancy Neri shows the players the coin before the toss.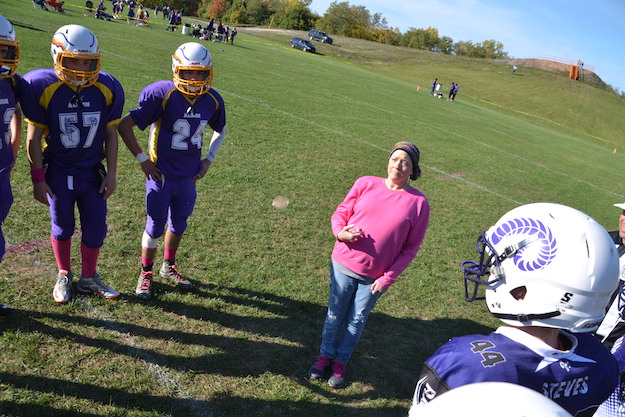 Neri flips the coin into the air before the varsity game today featuring mostly seventh- and eighth-graders.