Gotta Dance by Miss Amy celebrates 20th anniversary with special recital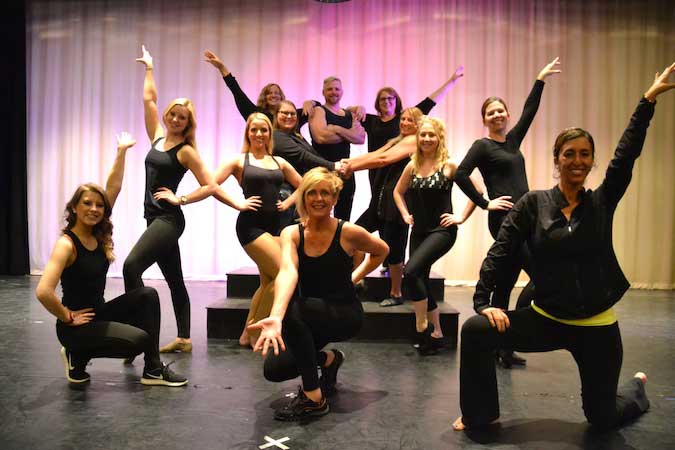 Photos by Tom Rivers
ALBION – Amy Sidari, center, is pictured with some of the current and past teachers at the Gotta Dance by Miss Amy studio in Albion.
Sidari opened the business 20 years ago. This year's recital includes a special celebration for the 20 years. The dance instructors will do a 15-minute dance together.
Sidari worked as the lone dance instructor the first two years before adding additional teachers. Crystal Hollenbeck, front right in the photo, has been a dance instructor for Miss Amy for 16 years. Hollenbeck pushed for the teachers to do a dance together as part of the recital.
There will be recitals today and Saturday at 6 p.m., as well as a noon recital for the younger students. The recitals are at the Albion Middle School Auditorium.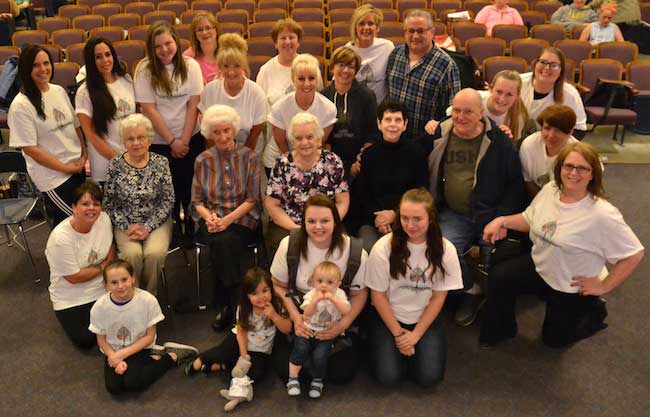 Amy Sidari will also do a dance with many of her family members at this evening's recital. They will be performing for the crowd, which will include a front row seat for her three aunts, from left in chairs: Jane Sidari, Santa Calles and Louise Felso. The Sidaris and their extended family will performing, "We Are Family" by Sister Sledge.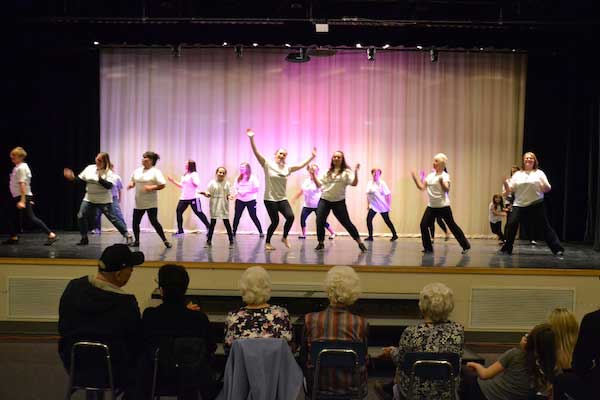 The family has been rehearsing the dance since March. They are pictured during a rehearsal on Wednesday evening. Steve Coville and his wife Annette, left, joined the three aunts in getting a close seat to the action.
Sidari opened the dance studio at 28 West Bank St. She has expanded from a one-room studio to two dance rooms, with one serving as a larger performing arts center with frequent guests in "The Cabaret at Studio B." Gotta Dance also offers voice and piano lessons.