Good fun, many raffle baskets available at annual Lawn Fete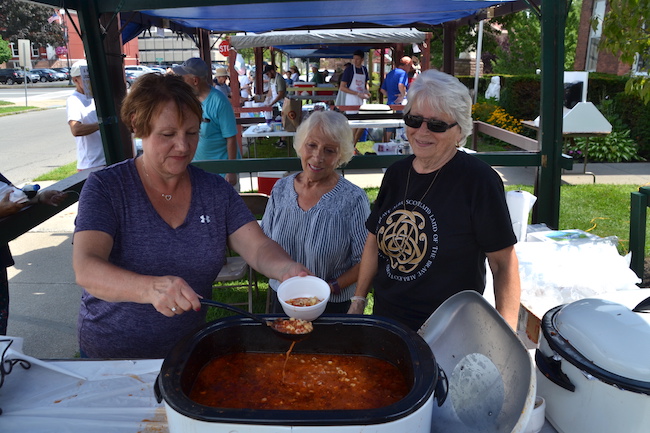 Photos by Tom Rivers
ALBION – Today is the annual Holy Family Parish Lawn Fete. There is a lot of food, children's games and more than 100 gift baskets available at the corner of West Park Street and Main Street.
The top photo shows Christine Fancher, her mother Gina Boothby and Mora Edwards serving pasta fagioli. They were also serving ghoulash. Fancher and Boothby prepared the fagioli.
The lawn fete started at noon and continues until 5 p.m.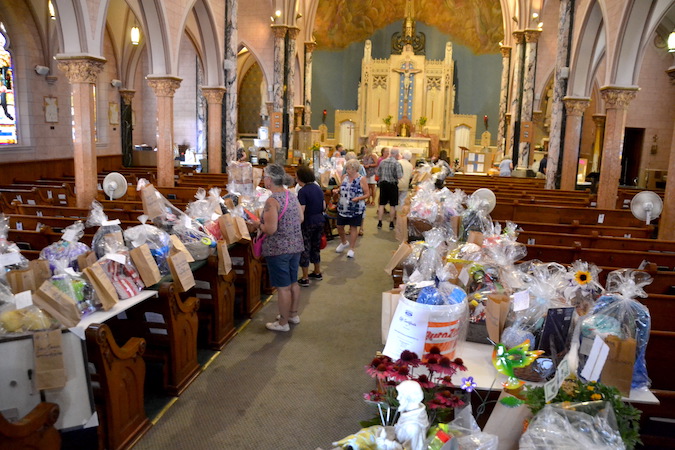 There are 118 gift baskets up for raffle and 21 other items available in a live auction inside St. Joseph's Catholic Church.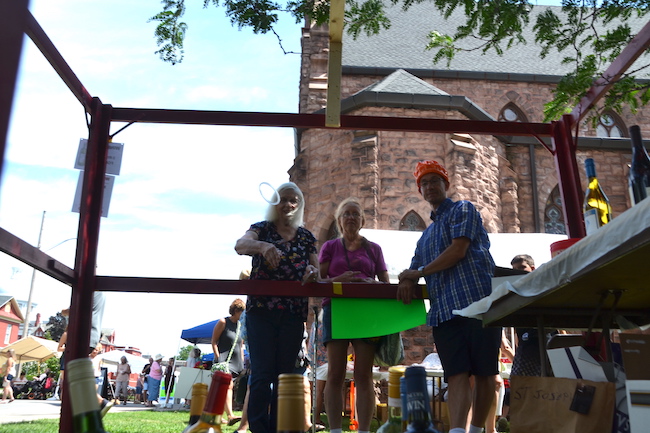 Gerri Janus tosses a ring at a bottle of wine. That station was led by Brian Kozody with a silly hat.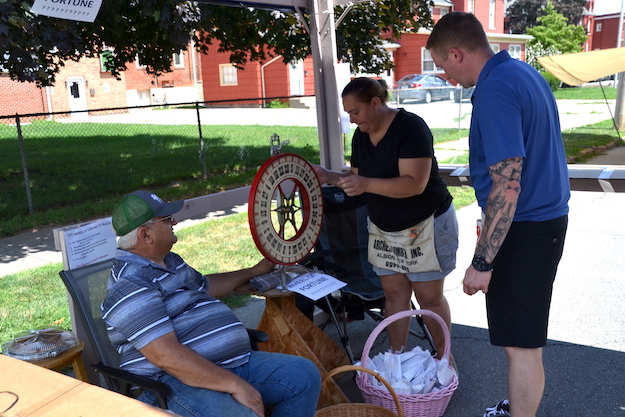 The Wheel of Fortune is led by Larry Gaylord (left), Audra Fisher and A.J. Corrigan.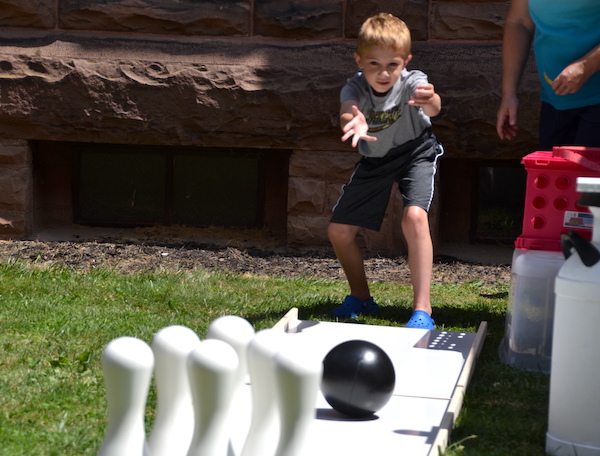 Michael Pawlak, 8, tries to knock down pins in one of the children's games.