Golfers raise money for United Way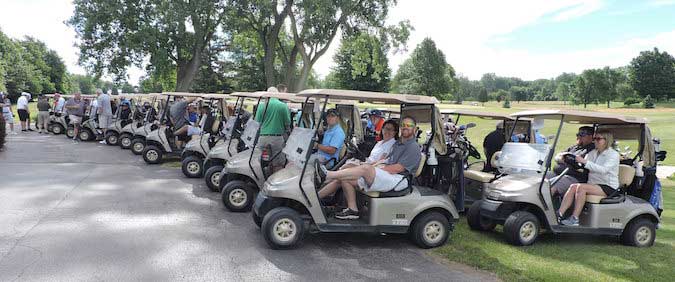 Photos by Ginny Kropf
MEDINA – Fourteen teams of golfers were all lined up ready for the start of United Way of Orleans County 's annual golf tournament on June 22 at Shelridge Country Club.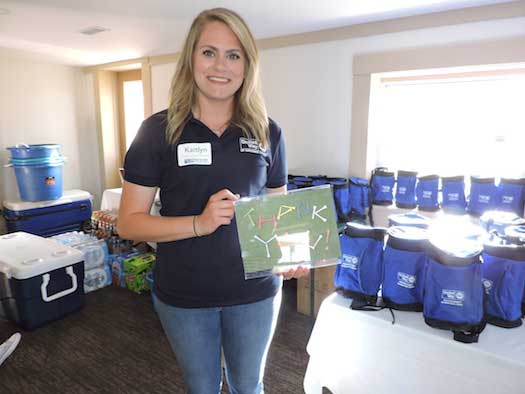 Kaitlyn Delamarter, director of United Way of Orleans County, holds a thank you sign in preparation for United Way's annual golf tournament at Shelridge Country Club in Medina.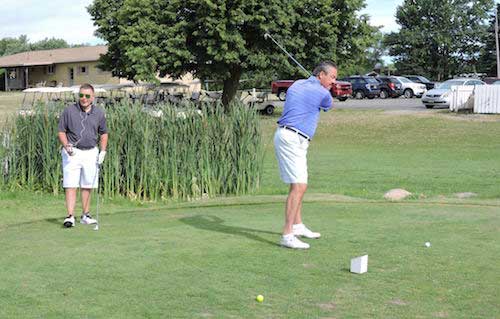 Kevin Foley, left, plant manager at Baxter Healthcare, takes a conference call while waiting for his partner Dennis Cehulik to take his shot during the golf tournament to benefit the United Way of Orleans County.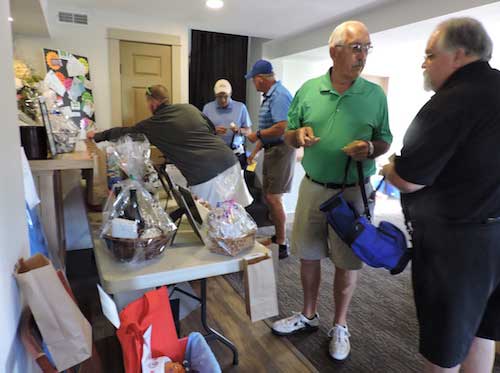 Golfers, including David Kast (second from right), place raffle tickets in the drawing for a variety of items donated by local businesses and organizations.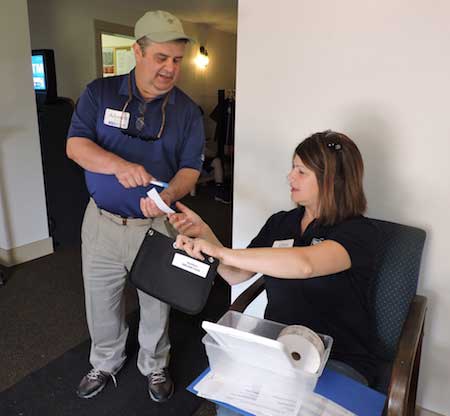 Ellen Eaton, a member of United Way of Orleans County 's board of directors, instructs volunteer Alvaro Ferreira from the Boy Scouts about his duties selling 50/50 tickets on the 17th hole.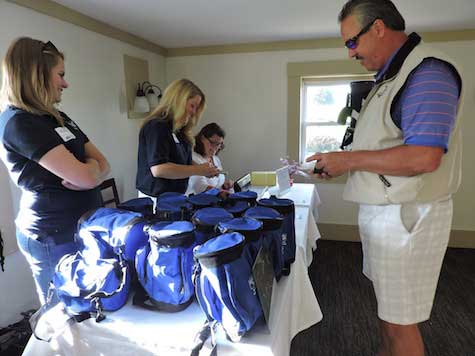 From left, United Way of Orleans County's director Kaitlyn Delamarter, volunteer Melinda Maedl and bookkeeper Patrice Beadle register golfer Dennis Cehulik, who played with a team from Baxter Healthcare.