Golden Hill strengthens shoreline by historic lighthouse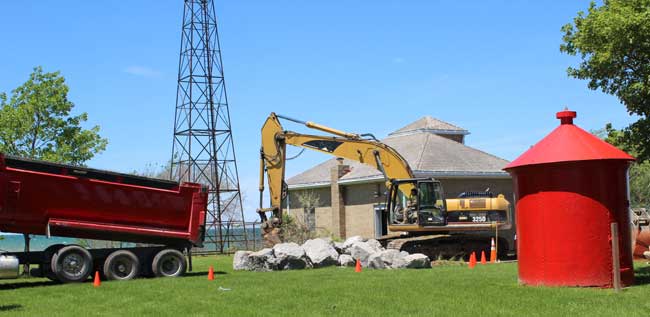 Photos by Mike Wertman
BARKER – Work began today to re-enforce the shoreline at Golden Hill State Park with large boulders for the area between the lighthouse and the foghorn building. The top photo shows a dump truck dropping off massive boulders to protect the shoreline. An excavator also is being used for the project.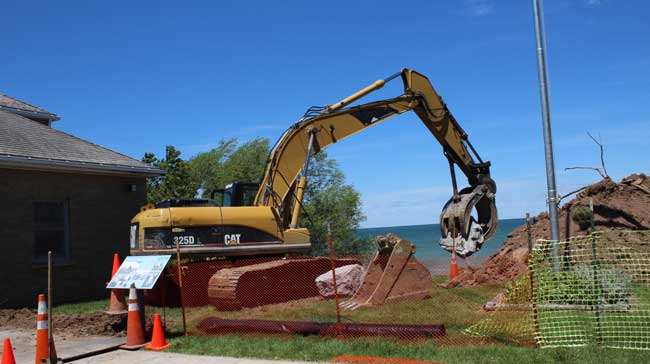 The excavator works very close to the shoreline placing the boulders down to the lake.
Land is being chewed away by Lake Ontario near the 30 Mile Point Lighthouse, a landmark in Barker since 1875. The lighthouse is a focal point of Golden Hill State Park, not far from the Orleans County line.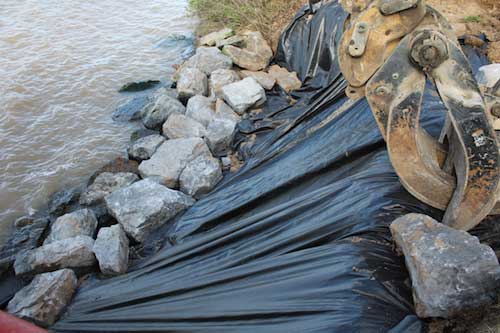 The first layer of boulders sits at lake level.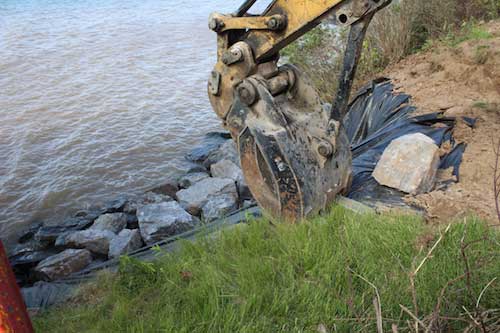 More dirt was removed to even out the bank to make the rock layer correctly, leaving a significant drop off to the lake.