Goats, poultry get limelight at the fair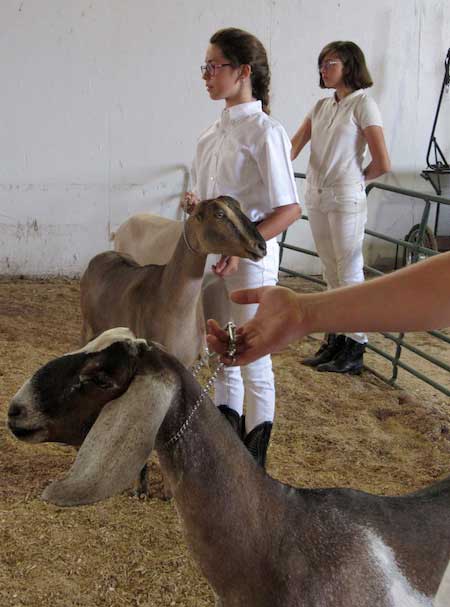 KNOWLESVILLE – Olivia Kroening of Knowlesville participates in the Champion Showmanship portion of the 4-H Dairy Goat & Fiber Goat Show Wednesday morning at the Orleans County 4-H Fairgrounds.  Olivia is a Novice Showman this year.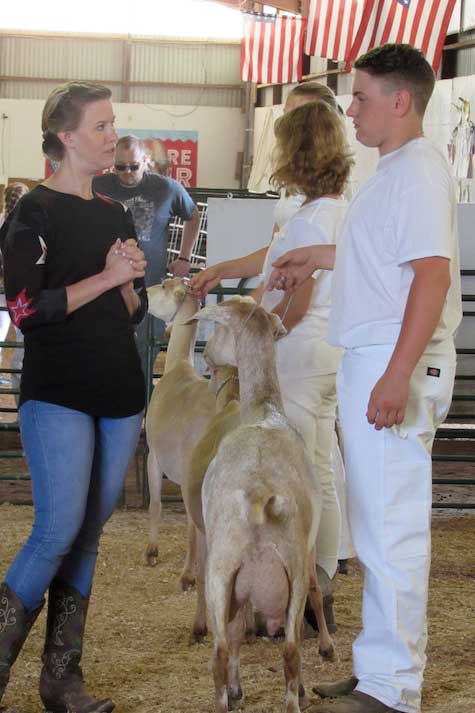 Bailey Schubmehl of Holley answers a question for judge Jessica Socha during the Championship Goat Showmanship competition.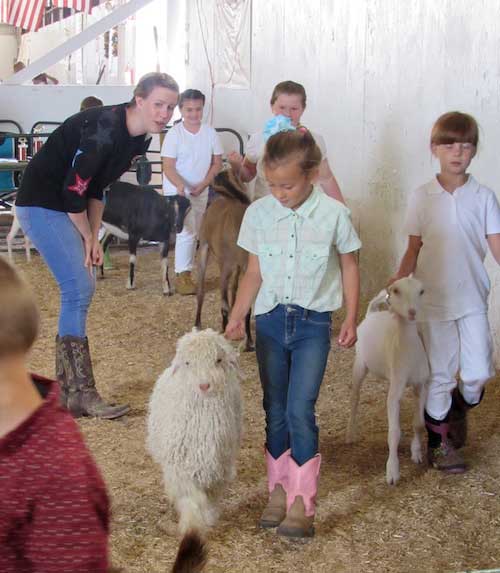 Participants in Dairy and Fiber Goat Cloverbud Showmanship are given guidance by judge Jessica Socha – a 4-H alumna – as they make their way around the show ring in the Knights Building for the first time.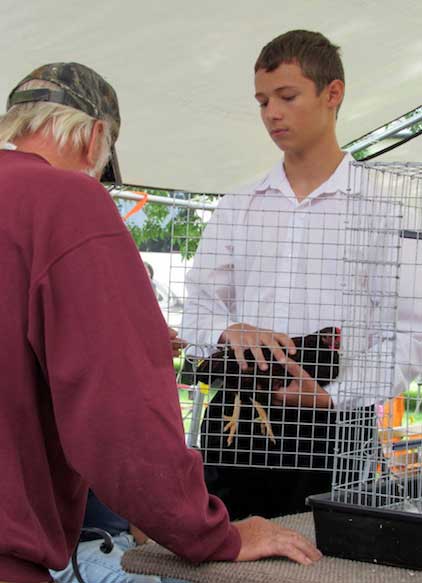 Eli Pask of Barre handles his Rhode Island Red chicken during the Showmanship competition at the 4-H Poultry Show.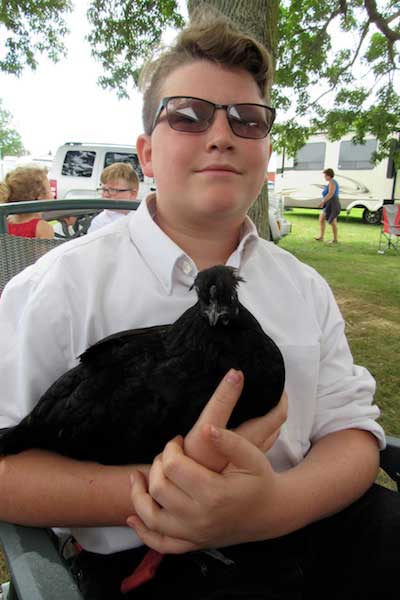 William Trembley of Barre holds his Croveucoer mix bantam hen from Barnfield Farm outside the Wachob Pavilion during the 4-H Poultry Show. William says the Croveucoer is a rare breed.