GO Art! has first juried art show in Albion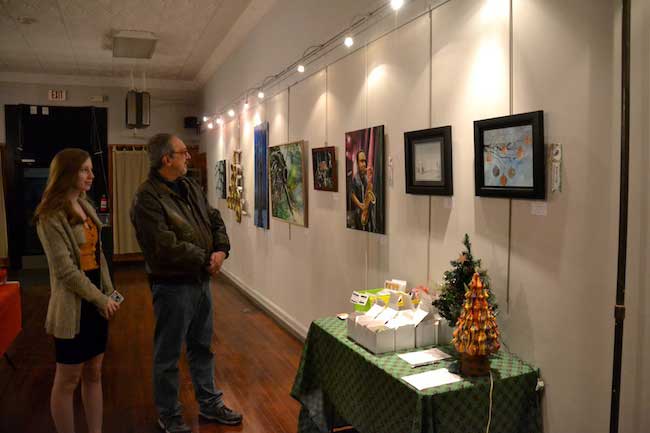 Photos by Tom Rivers
ALBION – Dave Burke of Bergen and his daughter Fiona Burke look over the artwork on display at the Genesee-Orleans Regional Arts Council's gallery in Albion. The Salih Studio at 24 E. Bank serves as a gallery space for GO Art!
Burke painted an acrylic on canvas of "Sax Man."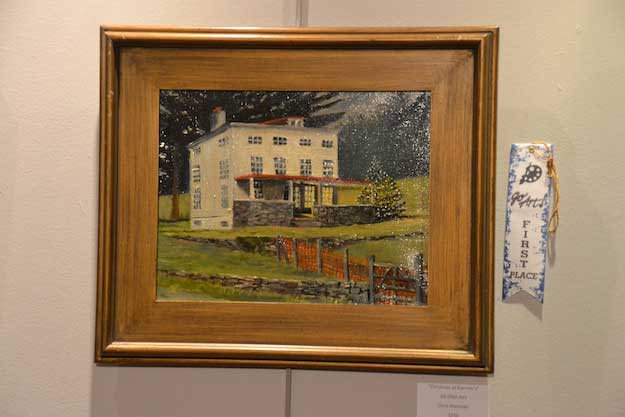 The arts organization is having its first juried art show at Albion. Artists were invited to submit pieces with a holiday theme.
Chris Manaseri of Kent won first place and $75 with this oil painting of "Christmas at Kuerner's."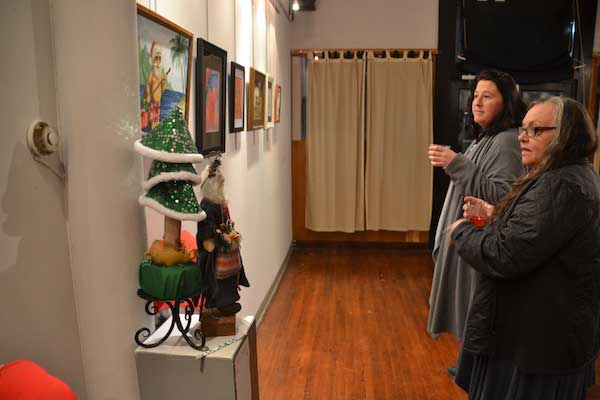 Lori Laine, right, and Courtney DePalma check out the artwork. Laine is a member of the GO Art! board of directors.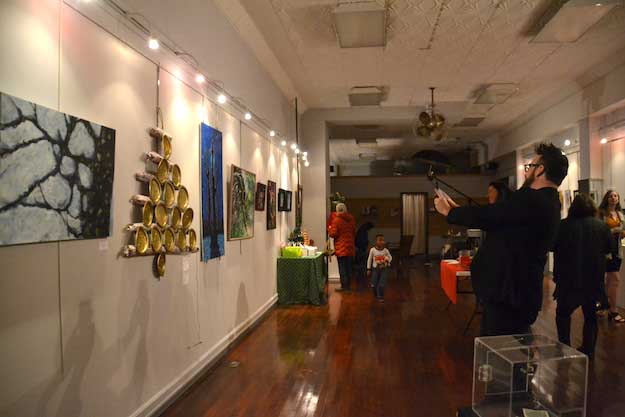 Gregory Hallock, GO Art! director, hosted an opening reception for the exhibit. The gallery is open from 4 to 7 p.m. on Fridays and 11 a.m. to 2 p.m. on Saturdays.