Glorious sunrise to start the day followed by wintry blast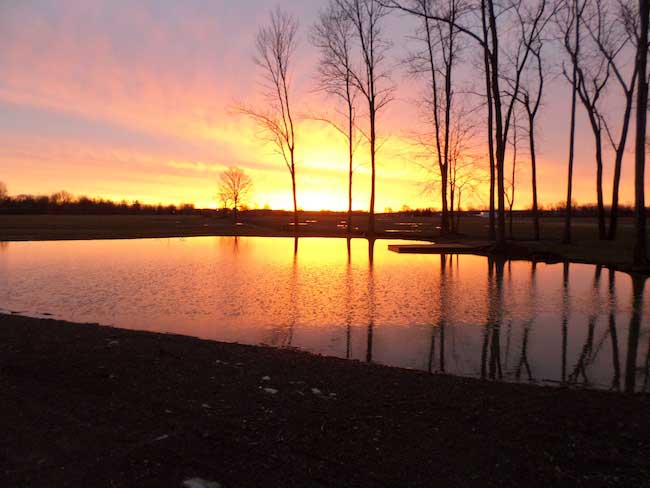 ALBION – Jim Babcock took this photo of the sunrise at about 6:30 this morning. It shows his backyard pond on Allen Road.
The temperatures will fall to 35 tonight with a ½ inch to ¾ inch of rain possible, according to the National Weather Service in Buffalo.
The highs for the next few days include 45 on Friday with more rain, another ½ to ¾ inch. Saturday should reach 45 with a chance for more rain before 8 a.m. with areas of fog before 10 a.m., according to the Weather Service.
Sunday is mostly sunny, with a high near 52, while Monday will be mostly cloudy with a high near 54.