Glass Barge draws crowds to Holley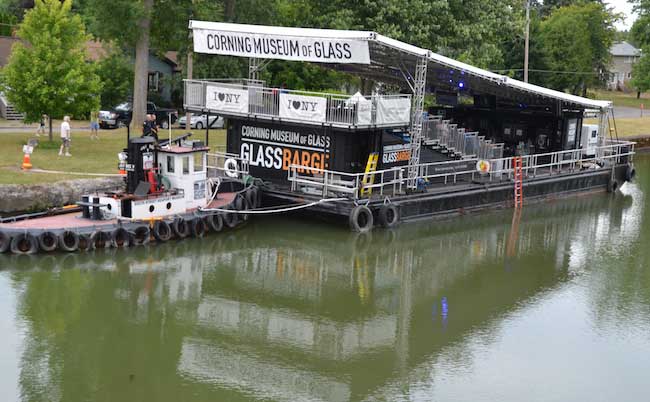 Photo by Tom Rivers
HOLLEY – A big barge pulled into Holley this morning and has been drawing crowds to the Orleans County village today. The Corning Museum of Glass has a 2018 tour includes Holley and Medina in Orleans County, as well as other canal towns in New York.
Glassmakers are doing demonstration on the barge today. It heads west to Buffalo after being in Holley today, and will stop in Medina on Aug. 11-12. Tickets are free and can be ordered by clicking here.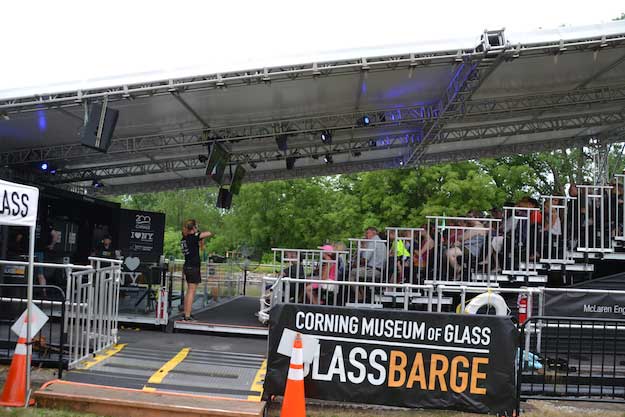 The 30′ x 80′ canal barge is equipped with Corning's patented all-electric glassmaking equipment. In addition to sharing the story of glassmaking in Corning, the Glass Barge tour emphasizes the continued role of the Erie Canal in shaping the state's industry, culture and community. The canal was under construction 200 years ago and opened in 1825.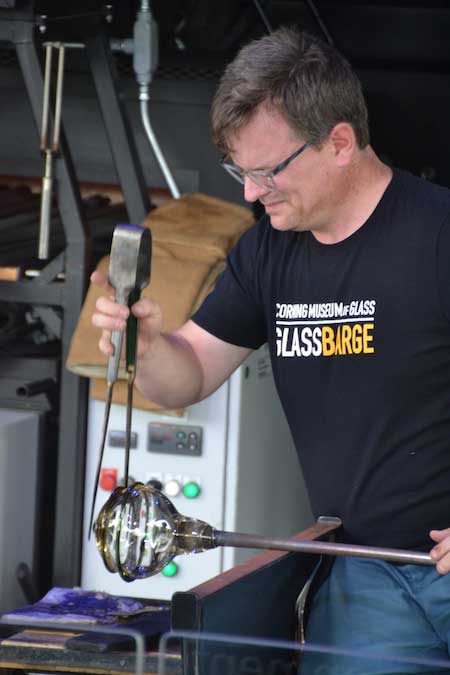 Jeff Mack, a glass artist for Corning, shapes molten glass. Corning has the barge on tour this year for the 150th anniversary celebration of the glass-making business in Corning.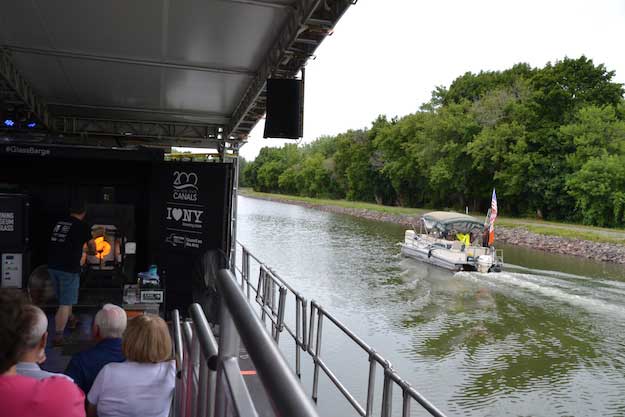 A canal boat passes the barge while the glass artist put the glass in a 2,100-degree furnace.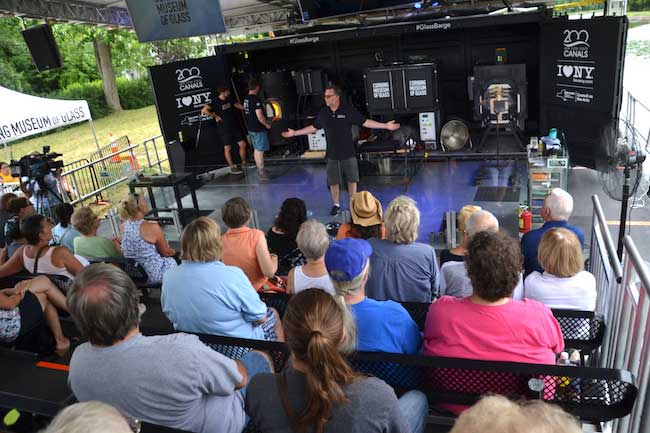 Steve Gibbs is the narrator and director of the Glass barge. He addressed more than 100 people during an 11:45 presentation today. The barge is expected to draw about 1,000 people for demonstrations today.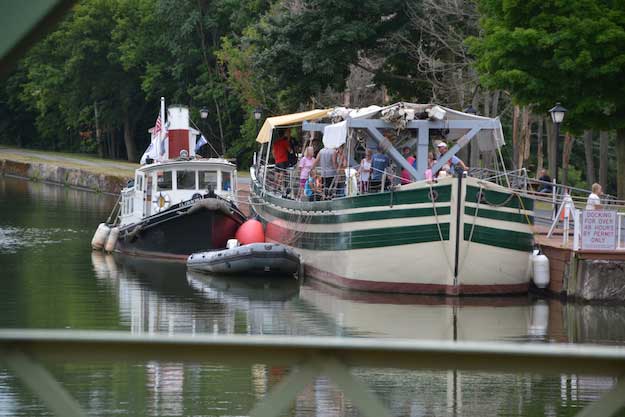 The Glass Barge is joined by the Lois McClure, a replica of an 1862 canal barge, and the C.L. Churchill, a 1964 tugboat. They are pictured looking from the lift bridge in Holley.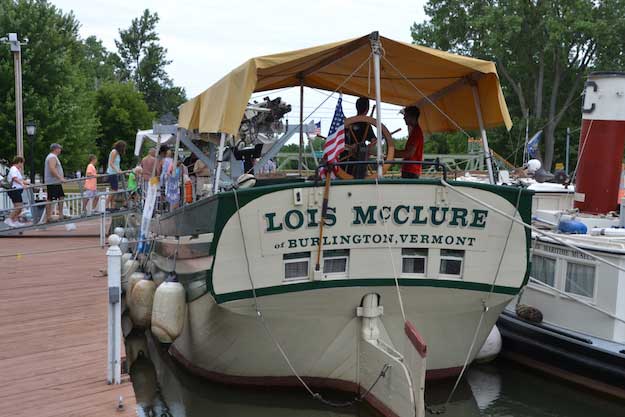 The Champlain Maritime Museum operates the Lois McClure. The museum shares the story of 19th-century canal life and how materials were shipped on New York's waterways.
Holley will be providing musical entertainment today from 5 to 7 p.m. by Joe Fiannaca & Wayne Robertson as well as 50-cent hot dogs and free ice cream for children.