Girl Scouts host Christmas Tea at Hospice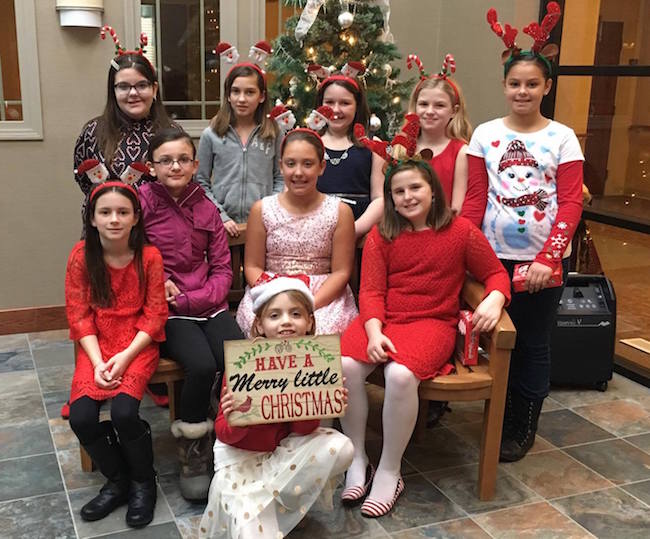 Provided photos
ALBION –  Girl Scouts from Albion and Kendall Troop 82127 completed their Bronze Award project, the highest award for junior level Girl Scouts, by hosting a Christmas Tea for the residents at the the Martin-Linsin Hospice Residence in Albion on Saturday.
This photo shows, from left, front row: Abigail Merkley; second row: Sarah Thom, Sophia Albanese, Julia Fuller and Autumn Flugel; third row: Kaitys Allen, Sarah Mathes, Riannon Newbould, Abrielle Shuler and Julia Knight. Missing from picture: Liana Flugel.
There are 7 required steps to earn the award. They must earn a Girl Scout Journey badge, build their Girl Scout junior team based on each other's strengths and talents,  explore their community to come up with ideas for projects to help their community,  brainstorm and decide as a team which idea best suits them and fills a need, make a plan for a take action project, put their plan in motion and, lastly, spread the word.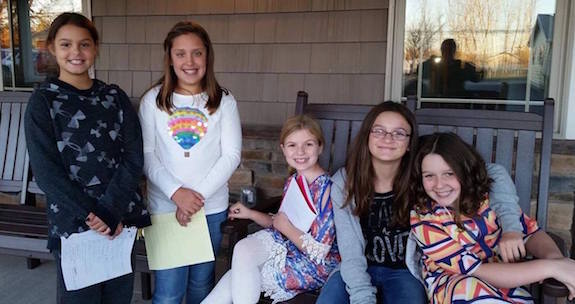 The Scouts met at the Martin-Linsin Residence to speak with Michelle Toenniessen about their idea and have their plan approved. From left include Julia Knight, Julia Fuller, Abrielle Shuler, Sophia Albanese and Riannon Newbould.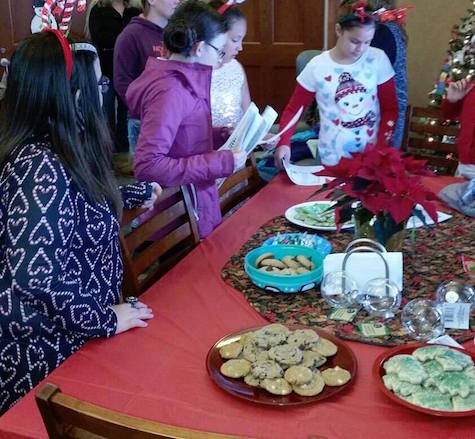 The Scouts set up with homemade cookies and desserts for Saturday's Tea.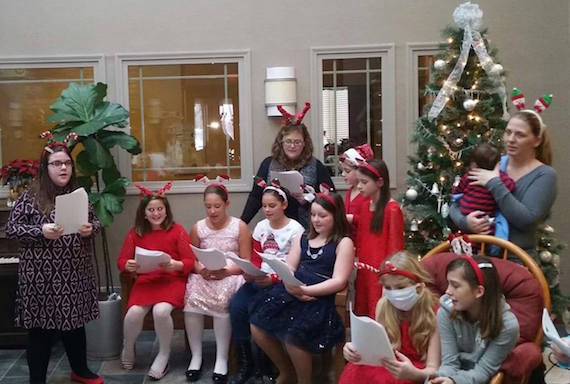 Singing carols!  Left to right Kaitlyn Allen, Autumn Flugel, Julia Fuller, Julia Knight, Riannon Newbould, Abigail Merkley, Sarah Thom, Abrielle Shuler and Sarah Mathes with leaders Yvonne Newbould and Janelle Shuler.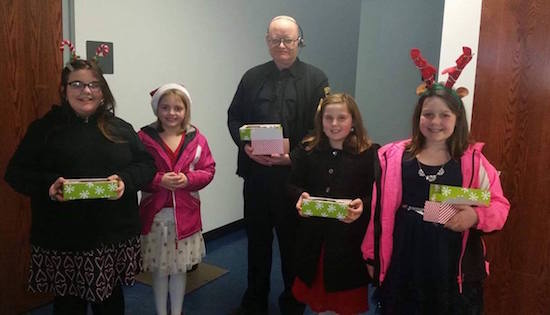 The Scouts also stopped by the Orleans County Sheriff's Office and thanked the staff, including Communications Director Allen Turner, for working to keep the community safe.  From left include Kaitlyn Allen, Abigail Merkley, Autumn Flugel and Riannon Newbould.