Girl Scouts give Buddy Bench to Albion park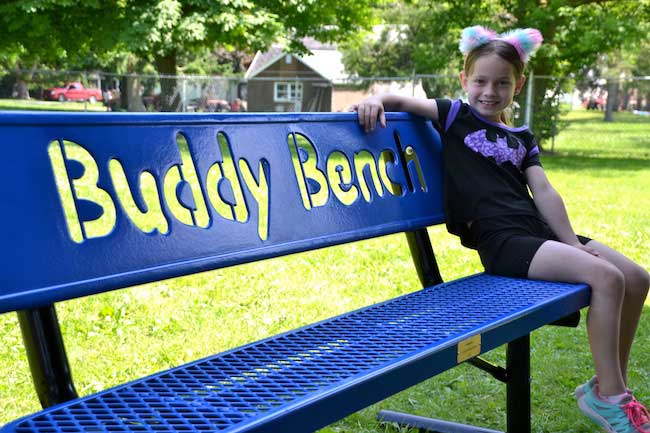 Photos by Tom Rivers
ALBION – Rianne Hand, 8, of Albion sits on the new Buddy Bench at Veteran's Park at the corner of Linwood Avenue and Butts Road in Albion.
Rianne is a first year Brownie in Troop 82036. Her older sisters, Samantha and Allie, are in that troop, which donated the Buddy Bench for a Silver Award project for six Cadette Scouts. The troop is led by Crystal Hand, mother of the three sisters.
The Scouts used proceeds from cookie sales over two years to pay the $670 cost for the bench. If people are feeling lonely, they can sit on a Buddy Bench and a friend is encouraged to go sit with them.
The bench is at Vets Park for most of the summer and will be moved to Bullard Park later this year. Bullard is currently under construction. The summer park programs will be based out of Vets Park this summer.