Girl Scouts get creative in cupcake wars competition
Event raises $1,000 for Cobblestone Service Unit of Girl Scouts
ALBION –  There were 38 entries from Girl Scouts in a cupcake war competition today. The cupcakes needed to have an animal theme. This was the first year the Girl Scouts tried cupcakes for their an annual auction, which for many years featured cakes.
The cupcakes proved popular among bidders at an auction, with the event raising exactly $1,000.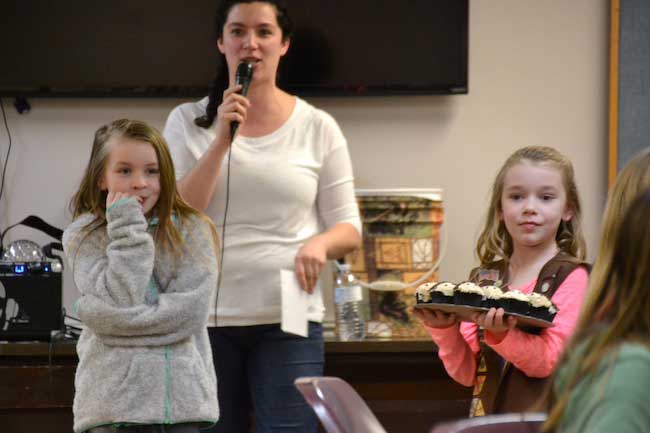 Rori (left) and Shayla Higgins, sisters, watch bidders try to buy hedgehog themed cupcakes made by their mother, Jenn Higgins, one of the leaders of the Scouts in the Cobblestone Service Unit. Danielle Coia served as auctioneer at the QWL building. The hedgehog cupcakes were among the most desired, selling for $45.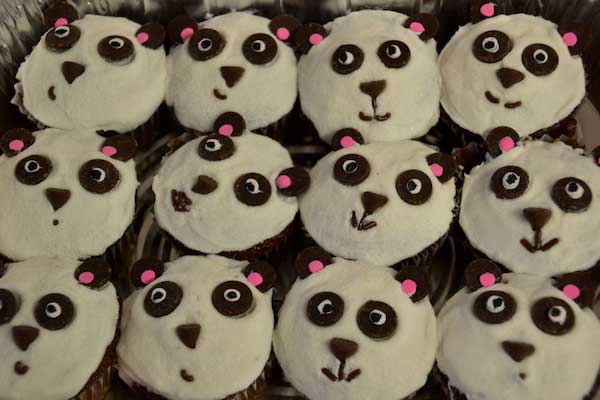 These panda-themed cupcakes were made by Alexis Hand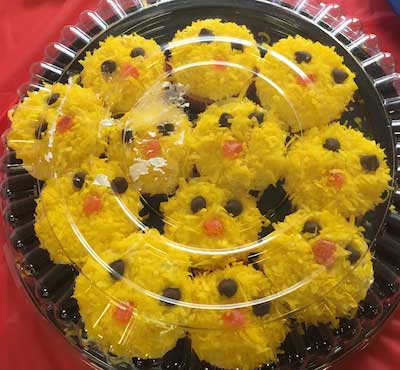 Provided photo: Kaitlynn Basinait, 8, was the grand champion with these cupcakes that look like chicks. Judges based he winners on appearance and taste.
Other winners include: Daisy – Evalyn Ryan; Brownie – Neveya Barnes; Junior – Abrielle Shuler; Cadet/Senior/Juliettes – Rebekah Thompson.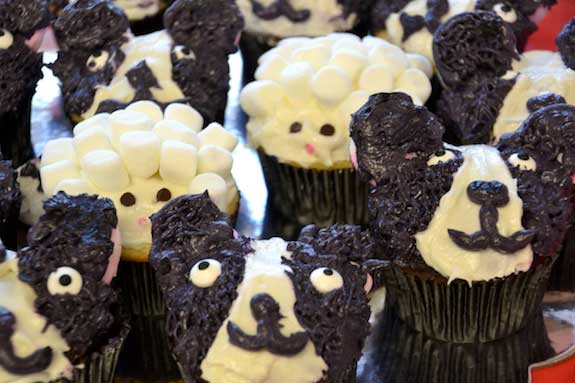 Rori Higgins made these cupcakes that look like border collies with a few sheep.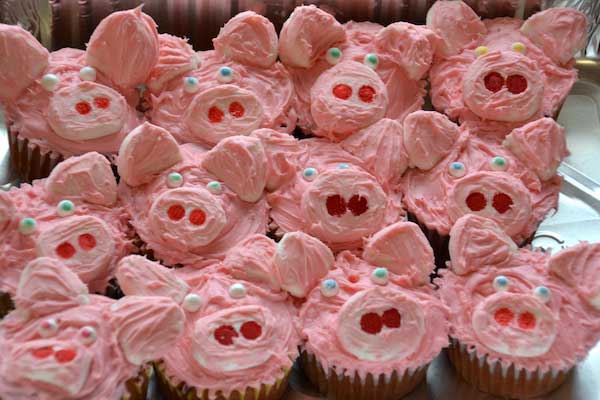 These pig cupcakes were made by Sesilia Cruz-Kelley.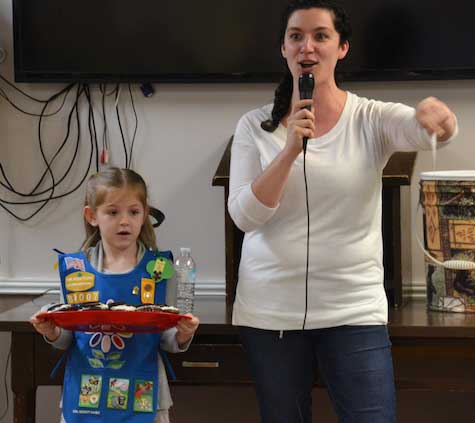 Mallory Holt, 6, holds her cupcakes while Danielle Coia, the auctioneer, is pleased to see another bid. Mallory's Panda-themed cupcakes sold for $30.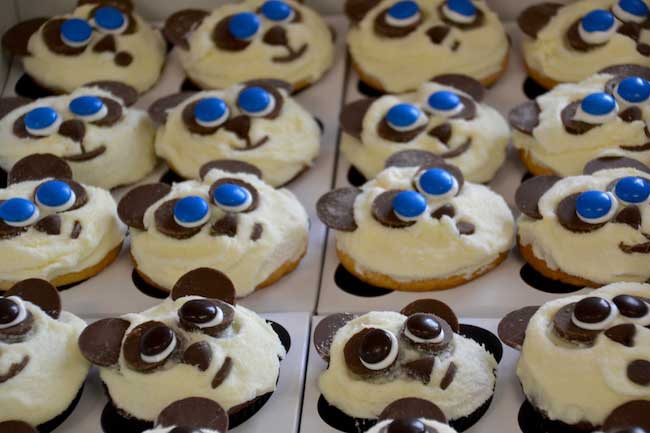 Aubrey Gannon made these Panda cupcakes.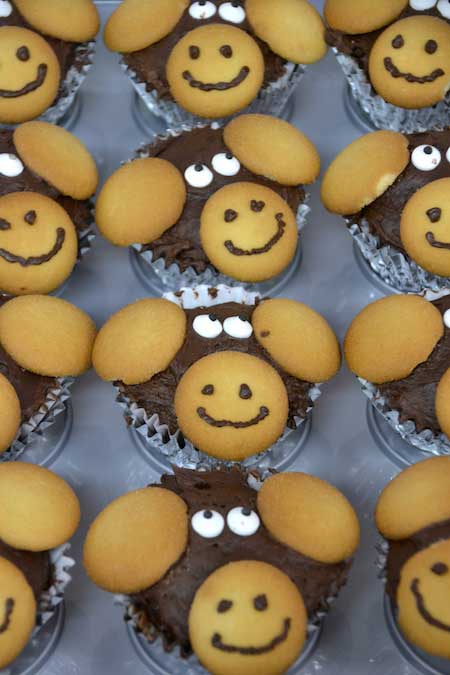 Loreli and Evalyn Ryan made the monkey cupcakes with chocolate whipped frosting, vanilla wafers and candy for eyes. The sisters are Daisies.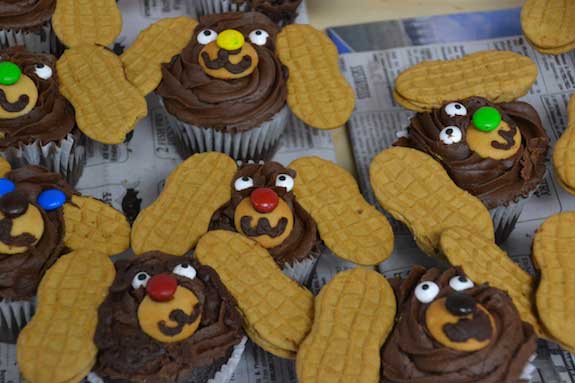 Eowyn Pate made the "pupcakes" that resemble puppies.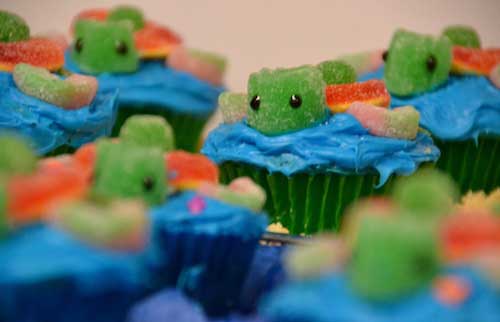 The turtle cupcakes were made by Rebekah Thompson.