Girl Scout gives candy kits to troopers, deputies, others in law enforcement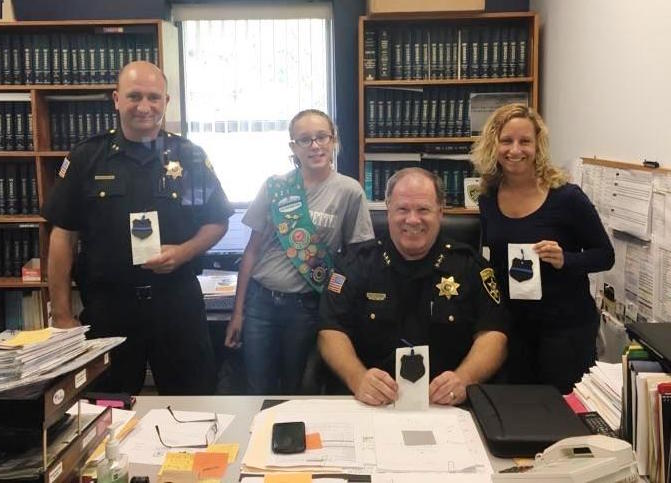 Provided photos: Samantha Basinait, 11, is pictured at the Orleans County Sheriff's Office last week with from left: Chief Deputy Michael Mele, Undersheriff Chris Bourke and Investigator Shannon Brett.
Samantha Basinait is a Girl Scout in Troop 82259. She visited several law enforcement departments last Thursday. She brought with her "Survival Kits for Law Enforcement Officers." There was a note attached to each kit that mentioned all the different candies inside and why they were included.
"It gave us a chance to reflect on why we do what we do and also put a big smile on our faces," said Sheriff Randy Bower.
Samantha brought these kits to the Orleans County Jail corrections officers, Orleans County Sheriff deputies and investigators, 911 Dispatchers, State Troopers at the Albion Trooper Barracks, and the officers of the Albion Police Department. Additionally she brought the Sheriff's Department civil staff note pads.
"We at the Sheriff's Department would like to thank Samantha for her thoughtfulness," Bower said.