Giant banner goes up promoting Strawberry Festival on June 10-11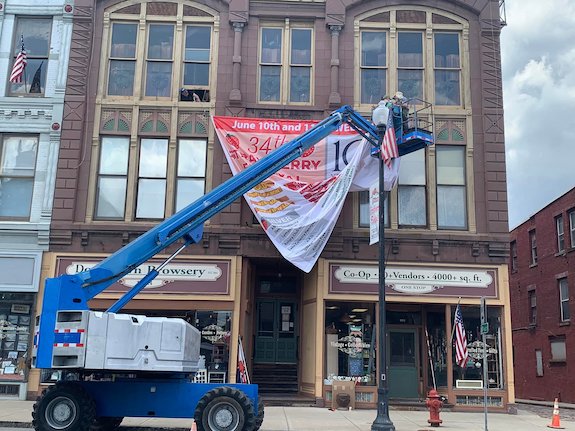 Photos by Tom Rivers
ALBION – A giant banner went up today on the Day and Pratt building in downtown Albion. The Strawberry Festival Committee is trying something new this year to promote the festival and recognize key sponsors of the event on June 10-11.
In the top left in the window, D.J. Button holds a wire to secure the banner. In the lift are Michael Bonafede, building co-owner, and Tim McMurray, a village trustee and festival committee member.
The two-day festival is back for the 34th time after being cancelled in 2020 and 2021 due to Covid restrictions.