Ghost Walk highlights Albion heroes – heartache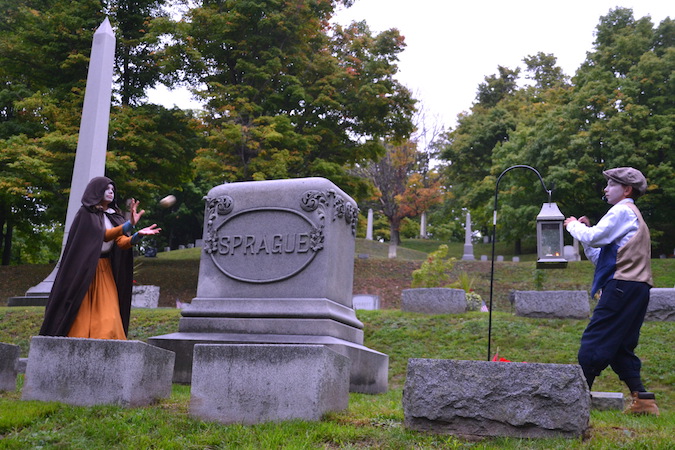 Photos by Tom Rivers
ALBION – Albion High School students once again put on the annual Ghost Walk at Mount Albion Cemetery and highlighted prominent residents in the cemetery, as well as tragic events in the community's past, including a trolley accident on March 7, 1915 that killed four children. Sophia Zambito, left, is Mildred Skinner and Cole London is Herschel Harding, two of the kids who were killed in the trolley accident. Alfred Skinner was driving home with his three kids plus two from the Harding family after they went to Sunday school in Knowlesville.
Mr. Skinner was driving a Cole automobile when a passenger trolley came around a curve and struck the vehicle, killing Mildred and Helen Skinner, and Marion and Herschel Harding. Mr. Skinner and one of his daughters survived the accident.
There were 15 different "ghosts" featured on the Ghost Walk. About 400 people attended the event, with proceeds going to the historic cemetery.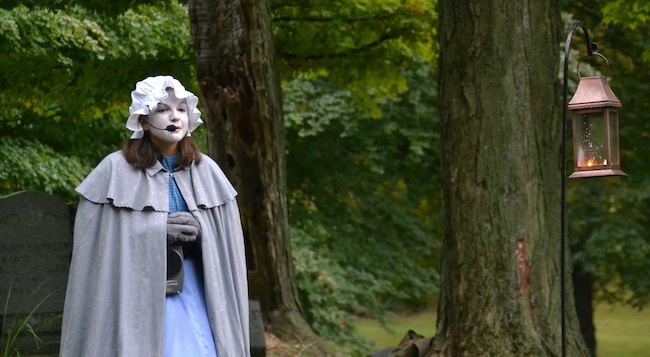 Riley Seielstad portrays Elizabeth Bass Cunneen (1853-1917), who was married to Irish immigrant John Cunneen, a prominent local attorney who was elected the state's attorney general and served in 1903-04. Mr. Cunneen was a Catholic and is buried at St. Joseph's Cemetery. His wife, a Protestant, insisted on being buried at Mount Albion.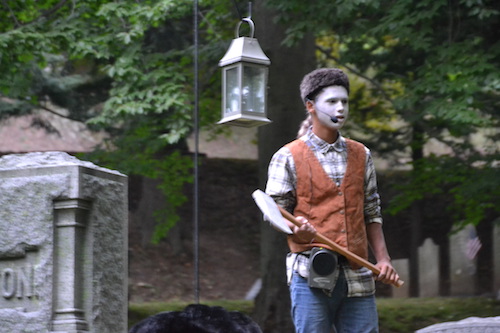 Ryan Krenning is Lansing Bailey (1787-1866), a pioneer settler in the Albion area who killed a bear. Bailey cleared his own land, and watched the area prosper after the Erie Canal opened in 1825.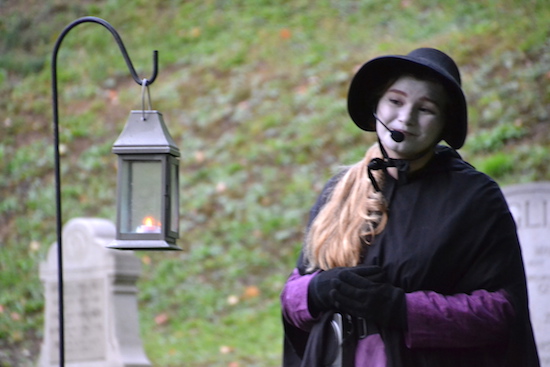 Shannon Broda portrays Alice Wilson (1853-1887) who was killed by her philandering husband George, who was the only man executed in Orleans County when he was hanged outside the courthouse in 1888.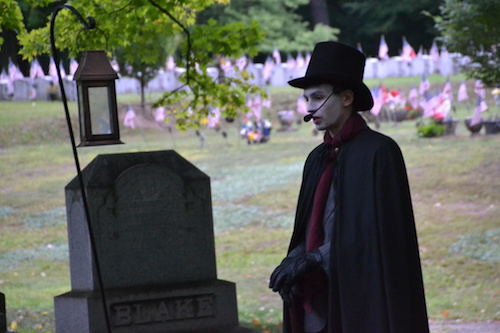 Evan Steier plays Dr. Thomas Cushing (1827-1898), a surgeon during the Civil War.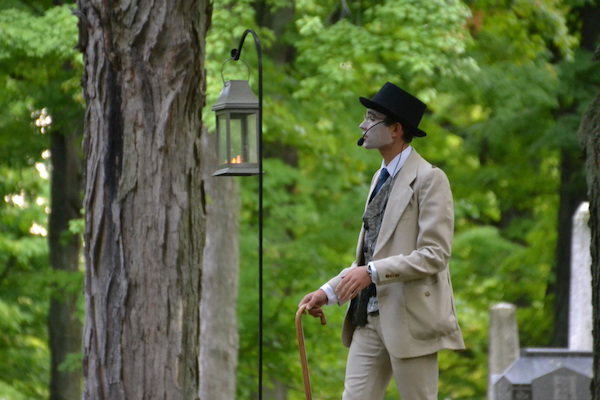 Joe Madejski is Stephen Hallock (1830-1915), who was Orleans County's first self-made millionaire. He ran a threshing machine, and was a successful farmer with livestock. He sold oxen to P.T. Barnum.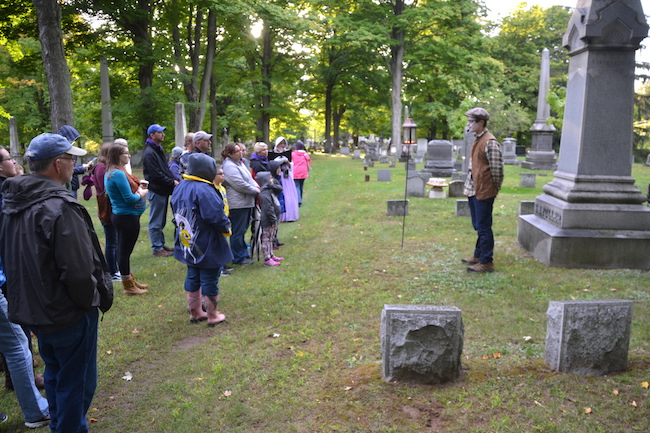 Victor Benjovsky portrays Horace Halpin (1876-1899), a store owner who was making a delivery. He picked up a tramp seeking work in Albion, who then killed Halpin. The murderer, William Conniber, evaded authorities until he was captured in 1902 while working for a carnival in Pennsylvania.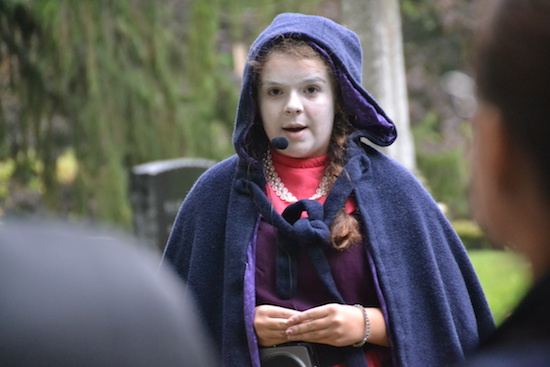 Hannah Van Epps is Emma Reed Webster (1861-1931), who owned a grad home on North Main Street. She donated it to the Daughters of the American Revolution. The "DAR House" is included on the National Register of Historic Places. Webster also created a foundation and donated money for construction of the annex at the former Arnold Gregory Memorial Hospital in Albion.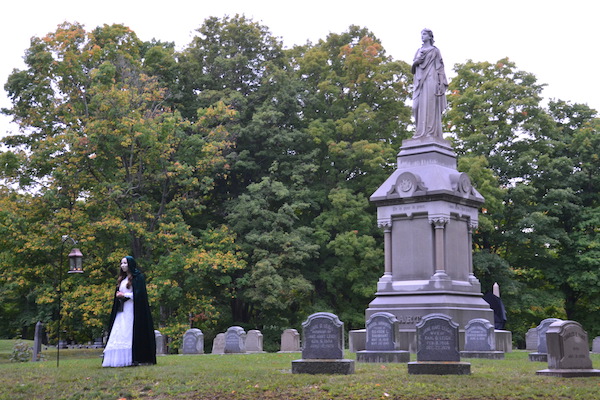 Kaylyn Hollman plays the wife of the Honorable Elizer Kirke Hart, a congressman whose father left $50,000 to build the First Presbyterian Church in Albion. He was instrumental in Albion having illuminated street lights in 1890. He also owned Hart Island in the Thousand Islands and built an 80-room summer cottage there. (The Island was later purchased by George Boldt who built Boldt Castle.)