Ghost Walk highlighted prominent Hillside Cemetery residents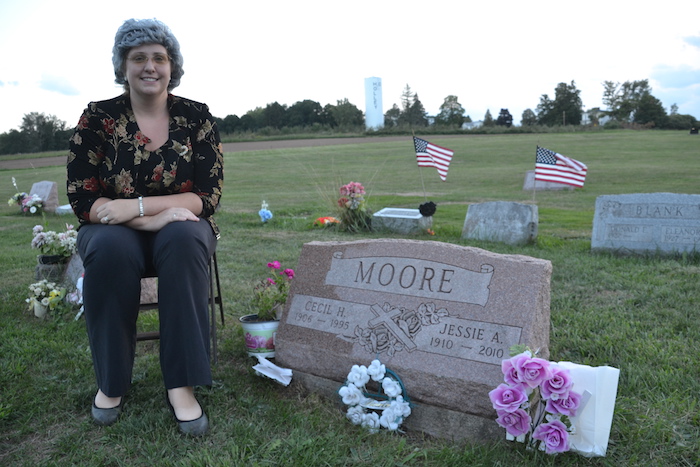 Photos by Tom Rivers
CLARENDON – Sheena Hamiter, a high school social studies teacher at Holley, portrayed her great-grandmother Jessie Moore during Saturday's Ghost Walk at Hillside Cemetery. Jessie had 13 kids, and her grandchildren and great-grandchildren total about 250. She lived to be 100.
Hillside Cemetery highlighted prominent people in this historic cemetery with the Ghost Walk, an event that was part of the Orleans County Heritage Festival. About 50 people attended the Ghost Walk before it was called off due to a lightning storm.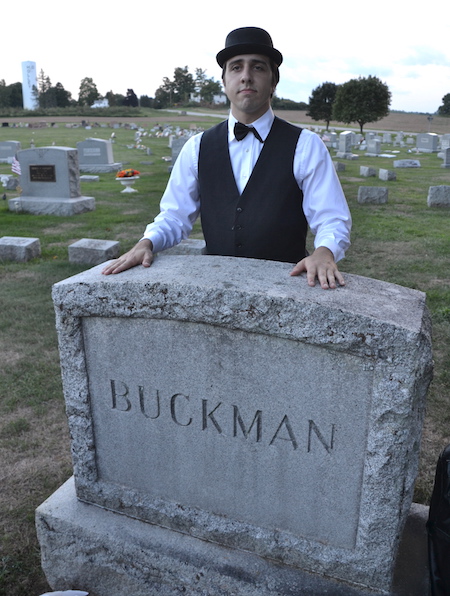 Allen Smeltzer, a Genesee Community College student, portrayed Jewell Buckman, the first soldier from Orleans County to be killed in World War I about a century ago. The American Legion Post in Holley is named in Buckman's honor. Several GCC students volunteered to serve as ghosts and guides during the Ghost Walk.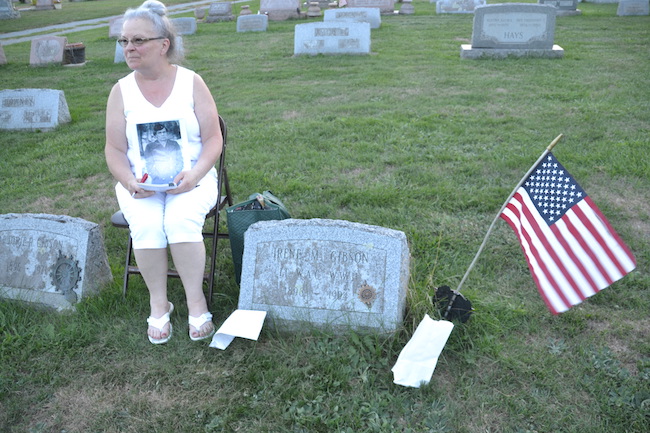 Cindy Davis, Clarendon's town assessor, portrayed Irene Gibson, a lieutenant in the Women's Army Corps during World War II. Gibson was also a teacher. "She was a rather remarkable woman," Davis said.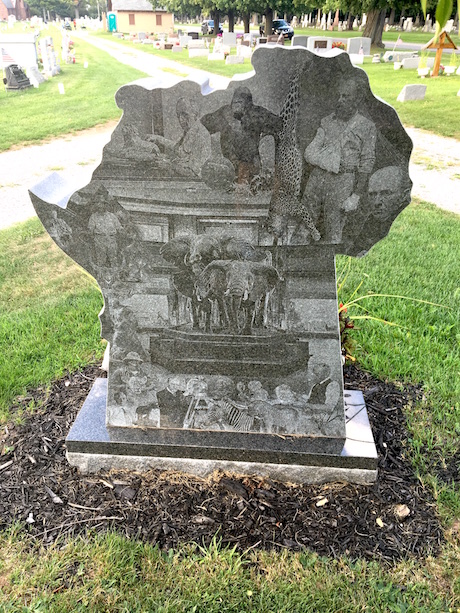 This is the backside of a monument dedicated on May 19 to Carl Akeley, the famed taxidermist who grew up in Clarendon. Akeley was portrayed at the Ghost Walk by Tom Rivers, the Orleans Hub editor. Akeley is buried in the Congo. He died there in 1926 after getting the fever. The memorial stone is carved from black African granite and bears the shape of the continent that Akeley worked tirelessly to preserve and protect.