Ghost tours raise $1,200 for Medina Historical Society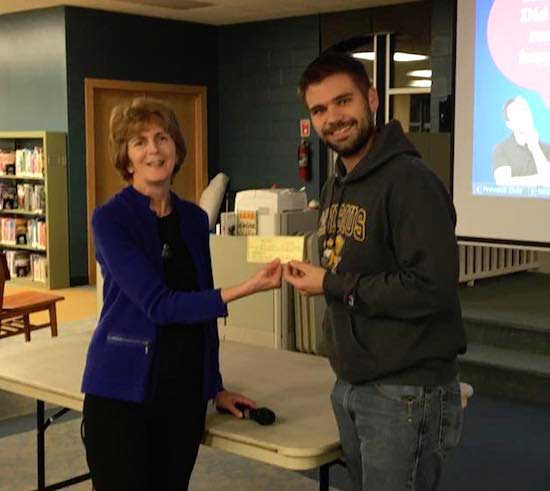 Provided photo
MEDINA – Joey Robinson presents a check for $1,200 on Monday to Catherine Cooper, vice president of the Medina Historical Society.
Robinson led four ghost tours last month at $10 a ticket. The proceeds were turned over to the Historical Society.
He gave a history of buildings on the tour, shared ghostly encounters from people's experiences at the sites, and also presented evidence of paranormal activity at some of the locations.
Robinson, 23, is a Medina native who is currently a University at Buffalo law student.
He and some of his friends started the Medina Area Paranormal Society.