Geraldo Rivera, traveling canal, gets warm welcome in Medina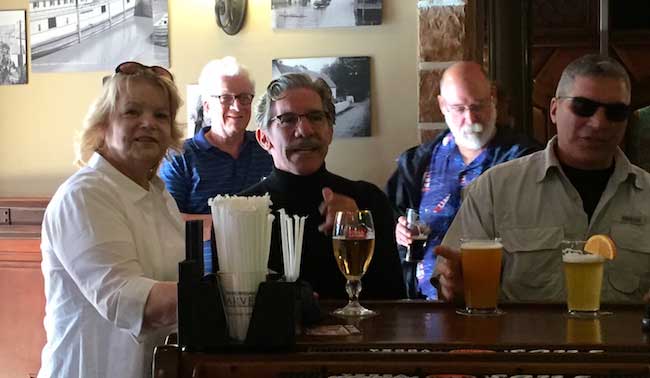 Photos courtesy of Chris Busch
MEDINA – The Medina community has given famed journalist and Fox News regular Geraldo Rivera a big welcome this evening when Rivera and his brother Craig stopped at the Canal Basin.
Rivera and his brother are traveling the canal by boat, and ultimately are headed to Cleveland. They were among the first boats in Waterford near Albany on Tuesday, when the canal opened to boaters for the season.
Rivera is pictured at top with Kathy Blackburn, left, and other customers at Fitzgibbons Public House.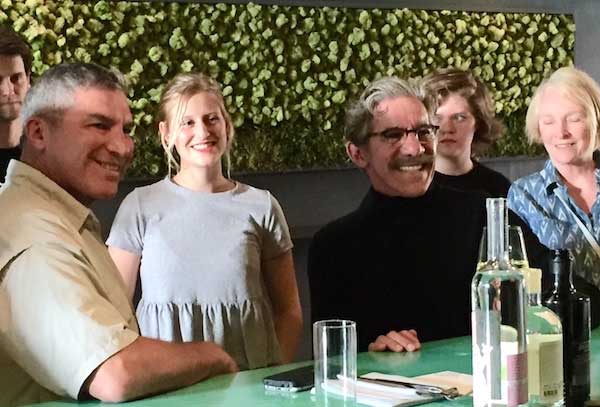 He also stopped at Mile 303, a new restaurant on Main Street.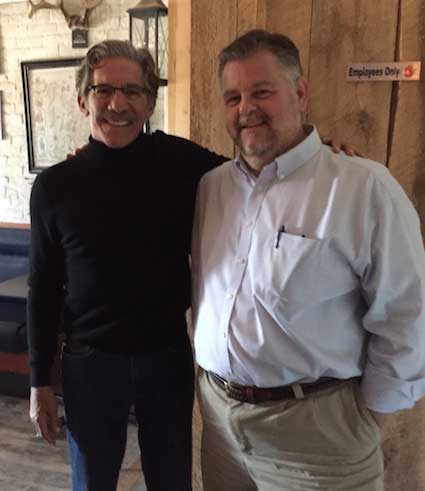 Chris Busch, chairman of Medina's Tree Board and also the Planning Board, was among the welcomers. Rivera told Busch the downtown is "incredible. This is like 'It's A Wonderful Life!'"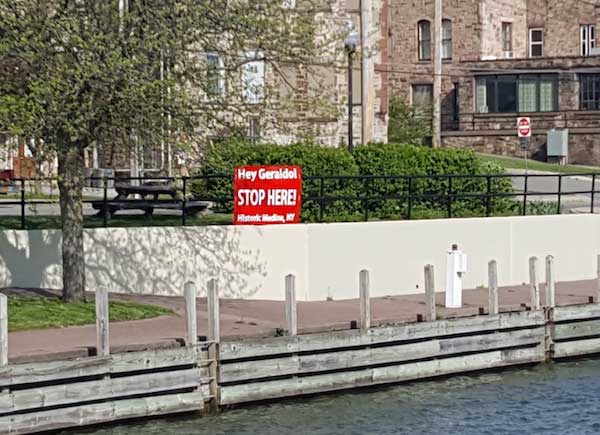 Busch knew Rivera and his brother were headed west on the canal from Albany after seeing news report. Rivera also posted about the trip on Twitter. Busch worked with Ken Daluisio, owner of The Print Shop, to have a sign made in the Basin, urging Rivera to stop by.