GCC professor from Orleans County debuts young adult fiction book
The Beloved Wild will be released by Macmillan this month
ALBION – Melissa Ostrom, known to many as an extraordinarily gifted teacher of English Composition at the Albion Campus Center of Genesee Community College and also known as a widely published short story writer, is now being recognized as an accomplished young adult fiction author.
Ostrom, who lives with her husband and children in Holley, has taught for GCC for over a decade. Her first novel, The Beloved Wild, will be released by Macmillan this month.
Macmillan (click here) promotes the book with this teaser:
"A debut YA American epic and historical adventure from Melissa Ostrom about striking out for your own destiny.
"She's not the girl everyone expects her to be.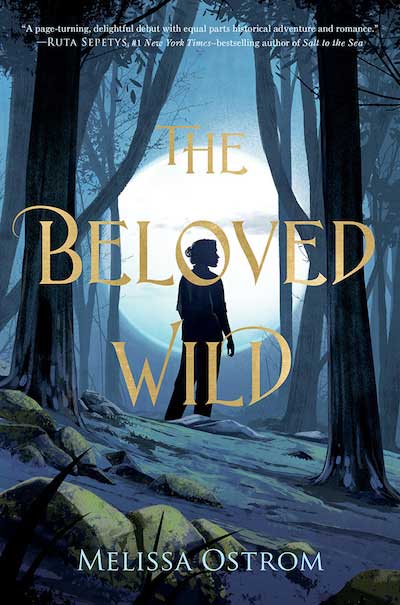 "Harriet Winter is the eldest daughter in a farming family in New Hampshire, 1807. She is expected to help with her younger sisters. To pitch in with the cooking and cleaning. And to marry her neighbor, the farmer Daniel Long. Harriet's mother sees Daniel as a good match, but Harriet doesn't want someone else to choose her path—in love or in life.
"When Harriet's brother decides to strike out for the Genesee Valley in Western New York, Harriet decides to go with him—disguised as a boy. Their journey includes sickness, uninvited strangers, and difficult emotional terrain as Harriet sees more of the world, realizes what she wants, and accepts who she's loved all along."
Ostrom is the winner of a 2008 National Institute for Staff and Organizational Development Master Teacher Award for her engaging classroom teaching style, her passion for excellence in writing, and her devotion to student success. Her reputation as an exemplary educator at GCC is well known.
There will be a book launch party for The Beloved Wild at Lift Bridge Bookstore, 45 Main St., Brockport on April 14 at 2 p.m.
Hoag Library in Albion will also host a book discussion with Ostrom on April 26 at 7 p.m. She will discuss how the history of the Orleans County settlers inspired her to write her novel. The event is sponsored by the Cobblestone Society and Museum, Hoag Library, the Orleans Chapter DAR, and the Orleans County Historical Association.
For those interested in learning more about Melissa's writings, check out her blog by clicking here.