GCASA, schools push anti-drug message during Red Ribbon Week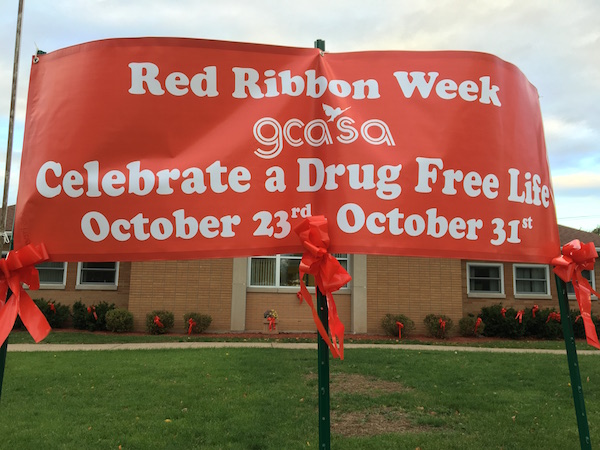 ALBION – Many red ribbons are tied on branches, railings and signs at the Genesee-Orleans Council on Alcoholism and Substance Abuse at 249 East Ave., Albion.
This week is Red Ribbon Week and GCASA staff are visiting local schools to push an anti-drug message.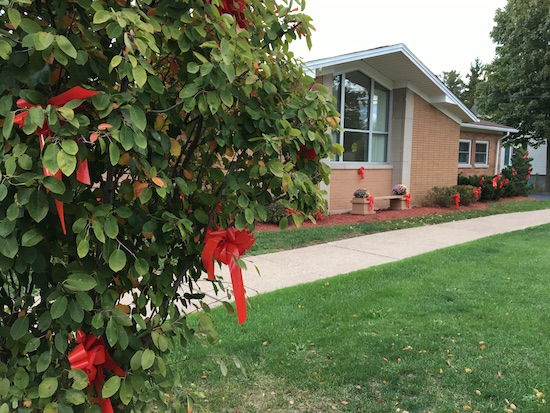 The National Family Partnership started the Red Ribbon Week in 1985 in response to the murder of DEA Agent Enrique Camarena. His death angered parents and youth across the country and many began wearing Red Ribbons as a symbol of their commitment to raise awareness of the killing and destruction caused by drugs in America.
Locally, GCASA spreads that message throughout the year. This week GCASA has a big show of support for Red Ribbon Week.