Gavel Club students from Toronto perform in Medina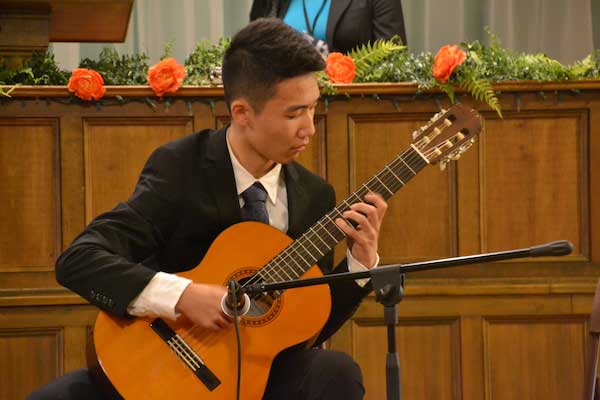 Photos by Tom Rivers
MEDINA – Likan Li (Andy Li) plays "Etude in E Major" and "Allegretto" recently during the fourth annual "Leaves of September" concert at the Colonnade, 229 West Center St.
Likan Li is a student with the Voice Gavel Club in Toronto. Several of the students performed in Medina. The Voice Gavel Club is a youth leadership program, and an affiliation of Toastmasters International.
Jia Rui (Jerry) Fan, president of the Voice Gavel Club, welcomes the crowd to the concert. Jerry also performed "Little Bit Sweet" on his saxophone.
Students recited poetry and compositions, including writings by Dr. Asaf Durakovic, one of the founders of the World Life Institute about 25 years ago. The WLI organized the concert.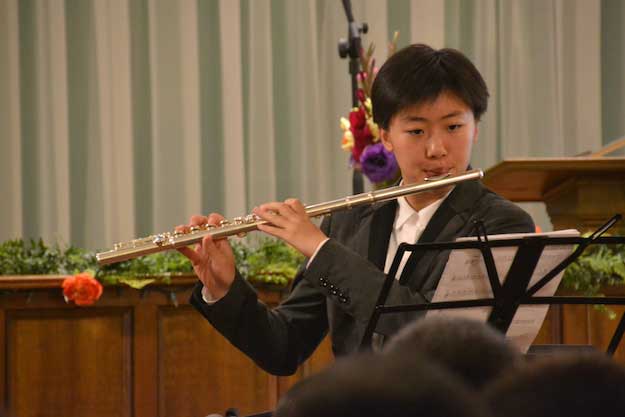 Jasmine Shi performs "Sonata in D Major" during the concert.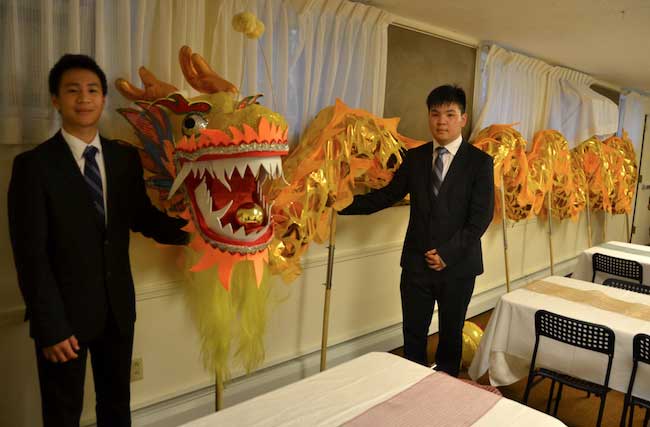 Andrew Mao (left), 14, and Jia Rui (Jerry) Fan, 17, are pictured with a handmade dragon costume that was used in a performance of the Chinese Dragon Dance. The Gavel Club students performed that traditional dance for the first time in Medina during the concert.
The dance started in China to call on rain, but is now used for entertainment.