Garage fire put out in Carlton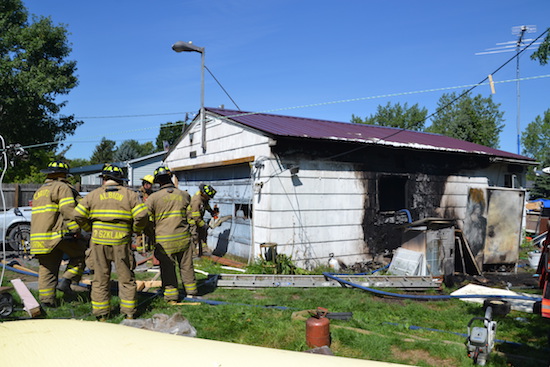 Photos by Tom Rivers
CARLTON – Albion, Carlton and Kendall firefighters worked together late this morning to put out a garage fire at 14017 Park Ave., in Carlton.
The top photo shows firefighters cutting open the garage door to ventilate the building. The fire didn't spread to a house close by. A woman and her daughter were able to safely get out of the house.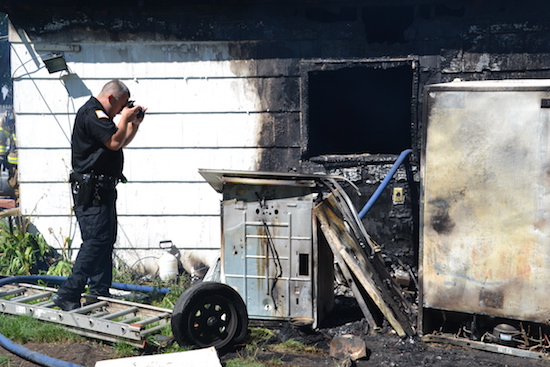 Jeff Gifaldi, a deputy with the Orleans County Sheriff's Office, takes photos of the scene. Deputies and Carlton fire officials say the fire is under investigation.
In addition to Carlton, Albion and Kendall firefighters, the Orleans County Emergency Management Office responded to the scene as well as Central Orleans Volunteer Ambulance as a precaution.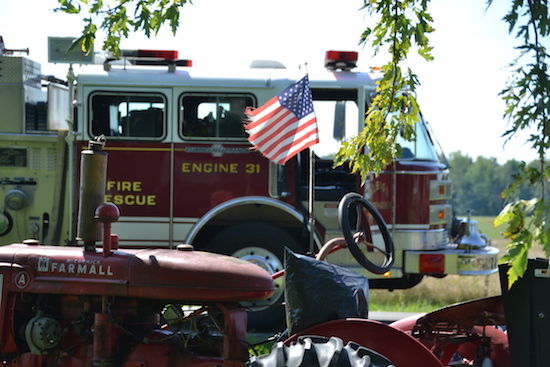 A tractor with an American flag is in the front yard of the property.