Gaines Town Board gives thanks for work on historical markers
GAINES – The Gaines Town Board on Tuesday recognized the efforts of Clarendon Town Historian Melissa Ierlan for giving many historical markers in Orleans County a fresh look.
She has restored the paint on numerous historical markers in Gaines, and others in the county, including one just outside Orleans for the mucklands in Genesee County.
Pictured, from left: Al Capurso, Gaines town historian; Melissa Ierlan; and Carol Culhane, Gaines town supervisor.
Ierlan repainted this marker on Ridge Road, next to the Gaines Carlton Community Church, for pioneer settler Elizabeth Gilbert. The marker had flaked off paint and was getting hard to read to motorists on Route 104.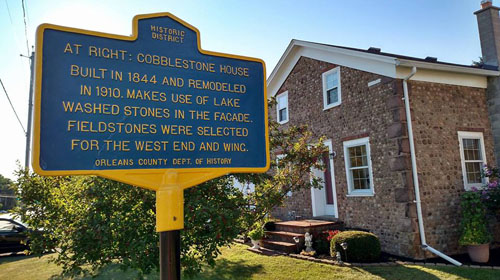 She also repainted a marker for a cobblestone house on Ridge Road near the Cobblestone Museum.