Gaines home badly damaged in fire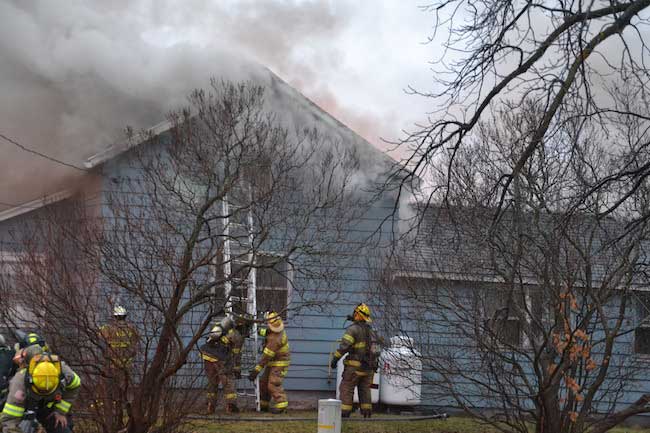 Photos by Tom Rivers
GAINES – Firefighters put a ladder on a Gaines house at 2323 Eagle Harbor Rd. Firefighters were dispatched at 4:07 p.m. for a structure fire.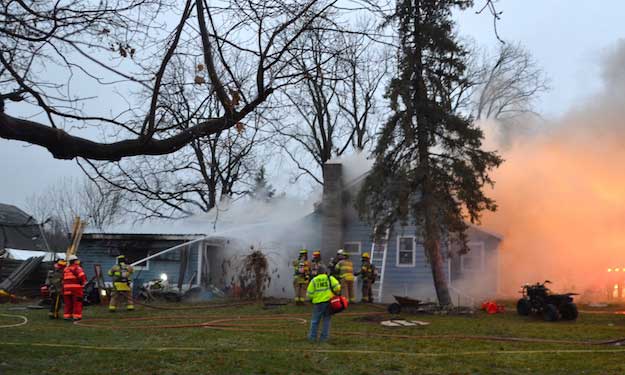 The house is owned Shaun and Shareen Kelly. No one was home at the time of the fire. The house is located north of Ridge Road near the Carlton town line.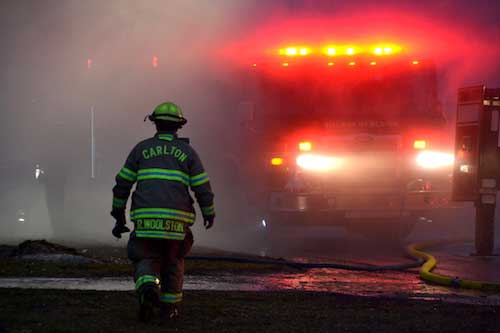 Ryan Woolston of the Carlton Volunteer Fire Company was among the volunteers at the scene. There were also firefighters from Albion, Barre, Carlton, Medina and Ridgeway, as well as staff the Orleans County Emergency Management Office, Central Orleans Volunteer Ambulance and Orleans County Sheriff's Office.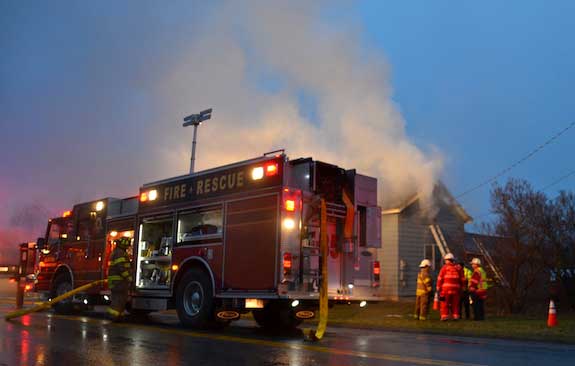 The fire is under investigation.