Gaines couple, 3 dogs safely flee fire on Allens Bridge Road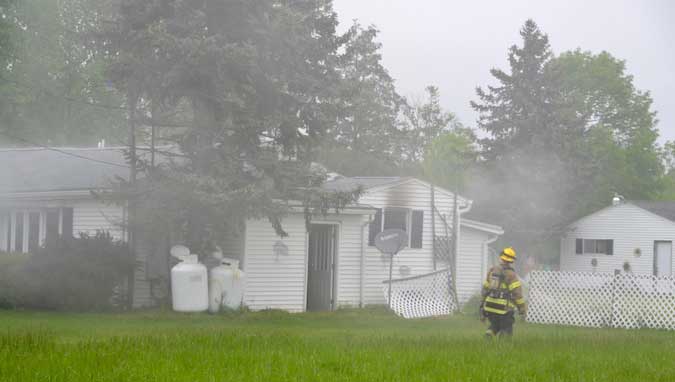 Photos by Tom Rivers
GAINES – A firefighter approaches a house that was on fire this afternoon at 2861 Allens Bridge Rd.
Kevin Wright and his wife, Lyace Keeman, were able to safely get out of the house. Their three dogs also are safe.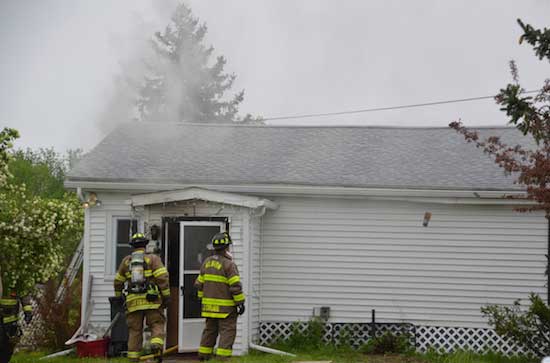 Fire went through the entire house, which is a mobile home with a house built around it.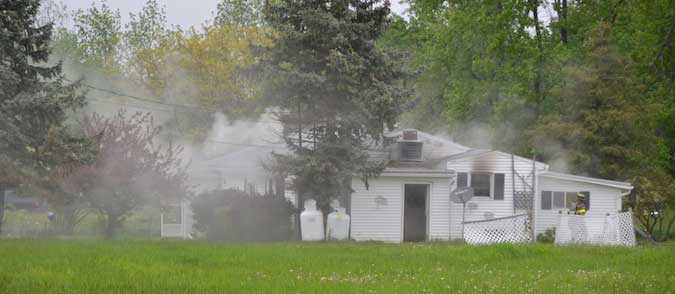 Firefighters were dispatched to the scene at 12:57 p.m. Steve Cooley, an Orleans County fire investigator, is on scene trying to determine the cause.
Albion, Barre, Carlton, Medina and Ridgeway firefighters all responded to the scene. National Grid also has crews on site.