Gaines Basin Road canal bridge reopens after major repairs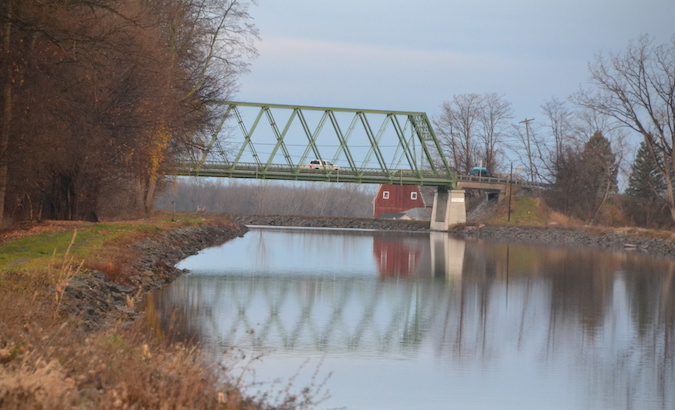 Photos by Tom Rivers
ALBION – Traffic passes over the Gaines Basin Road canal bridge this morning. The bridge has reopened after a major rehabilitation.
The bridge has been closed since March 23. It is one of seven canal bridges that have been upgraded as part of a $10.7 million initiative by the state Department of Transportation.
Crane Hogan Structural Systems in Spencerport was the contractor. The company installed high-strength galvanized steel to replace steel floor systems, low chords, gusset plates and truss elements.
The  seven single-lane truss bridges were constructed between 1909 and 1914.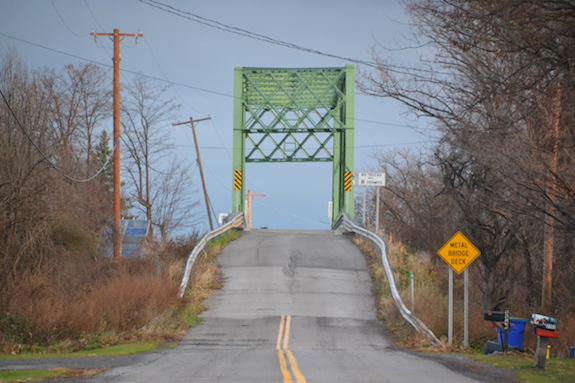 The bridges in the $10.7 million project include Bennetts Corners Road in the Town of Murray, Telegraph Road in the Town of Murray, Transit Road in the Town of Murray, Densmore Road in the Town of Albion, Gaines Basin Road in the Town of Gaines, Bates Road in the Village of Medina, and Marshall Road in the Town of Ridgeway.