Fundraiser today supports new uniforms, equipment for Albion youth football program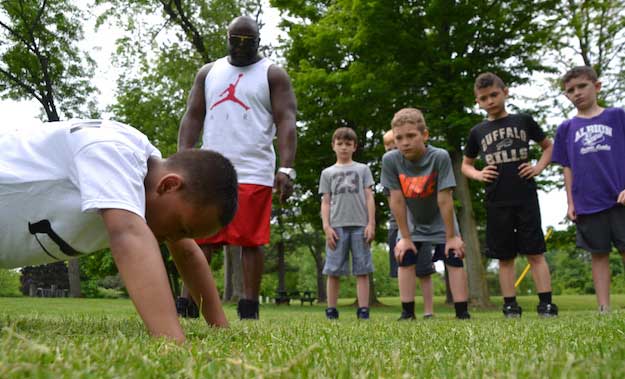 Photos by Tom Rivers
ALBION – Noah Harrison, 8, of Albion does push-ups today at Bullard Park as part of a push-up-a-thon fundraiser to support AYSAP, the Albion Youth Football and Cheerleading program. His father, Saul Harrison (in back), is one of the coaches for Albion youth football.
The program has four divisions of football teams and cheerleading squads from ages 6 to 13 for football and 6 to 14 for cheerleading.
AYSAP is having a "Family FUNdraiser" today from 9 a.m. to 5 p.m. at Bullard Park to raise money for new uniforms and shoulder pads for the 120 football players in the program. There are prize raffles, kickball, food and beverages, and 50/50 drawings.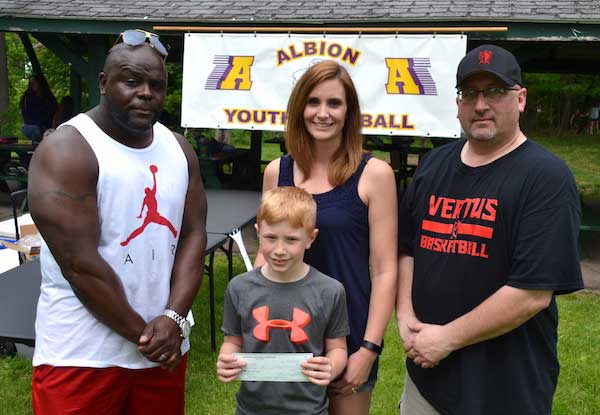 Molly Preston of Preston's Lawncare and Landscaping presents a check for $250 to support the football program. Her son, Boe, is one of the players. The Prestons are joined by coach Saul Harrison, left, and Geno Allport, the commissioner.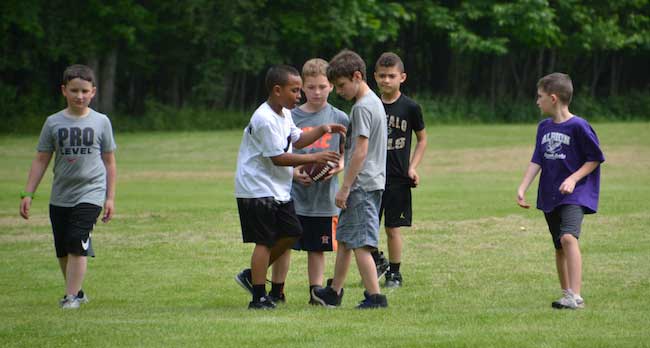 These boys practice some of their plays. They are eager for the season the start in the summer.