Fundraiser established for family after house burned down in Carlton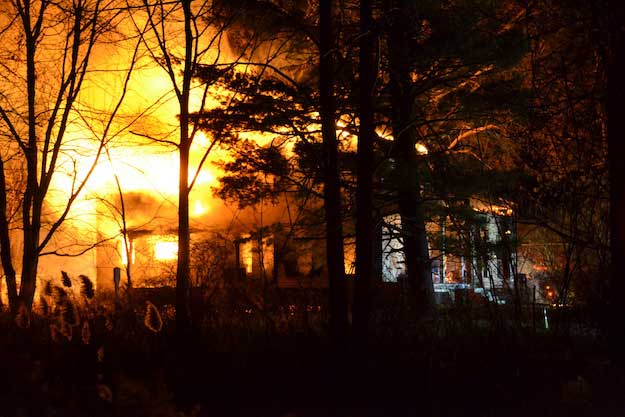 Photos by Tom Rivers
CARLTON – A GoFundMe fundraiser has been established to support Dan and Rose Mawn, the owner of a house that burned to the ground on Sunday evening.
"This has been their home for over 15 years and they lost everything," their son, Daniel Mawn, writes on GoFundMe. "The house is a total loss. Thankfully everyone is safe including their dog."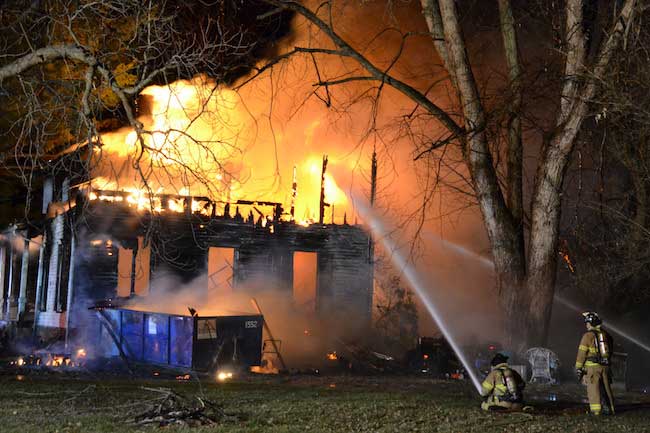 Mawn said he is assisting his parents as they work with their insurance company.
The house was located on Route 18 at the eastern end of Carlton, right next to the Kendall town line.
"They will need to rebuild from nothing," Mawn said. "100% of funds raised will go directly to the affected family and will be used to replace everything that they have lost."
The Mawns need to replace clothing, household goods and supplies, furniture – "everything that you see when you look around your own home right at this moment!" Mawn said.