Friends and family surprise Medina woman on 90th birthday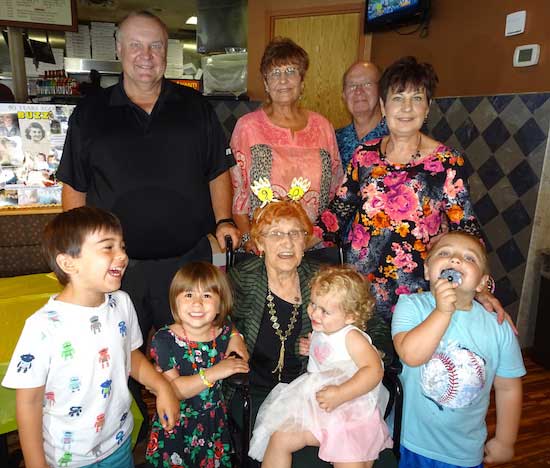 Provided photo, Christine Barnes
MEDINA – Bernardine Tabelski, a life-long Medina resident, was treated to a surprise 90th birthday party at Avanti's Restaurant in Medina on Sunday.  The party was put on by Bernardine's children Christine (Bill) Barnes, Donna & Matthew Tabelski.
Bernardine's cake was decorated with a bee because her nickname is Buzzy and is known by her family as Auntie Buzzy. A good time was had by all at the party, especially Buzz, who resides at Medina Memorial Hospital North Wing.
More than 30 guests attended the party, including Bernardine's grandchildren Adam (Rachael) Tabelski and their children; Adrian and Anna, and Sarah (Ken) Fujiuchi and their children; Max and Margot. Also in attendance was her sister Delores Potrubacz and her brother Francis Matusak, and several nieces and nephews.