Freezing rain leaves area coated in ice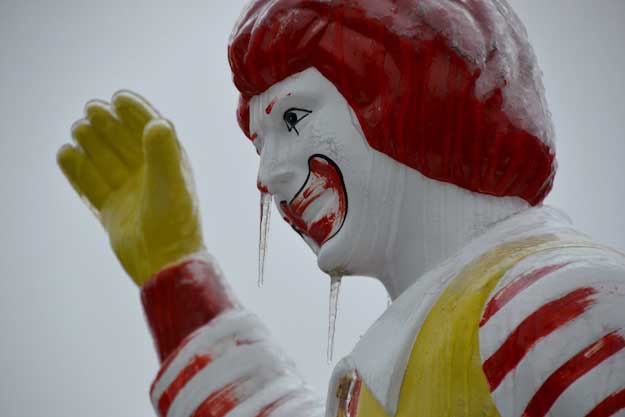 Photos by Tom Rivers
ALBION – It's been a tough day to get around outside with roads, sidewalks and driveways covered in ice. Even the Ronald McDonald statue outside the Albion McDonald's is coated in ice with some long icicles.
Here are some other photos around Albion.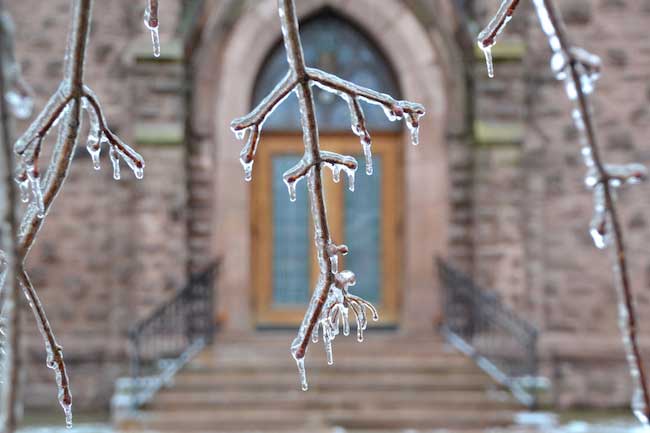 A branch is pictured across from St. Joseph's Catholic Church in Albion on West Park Street.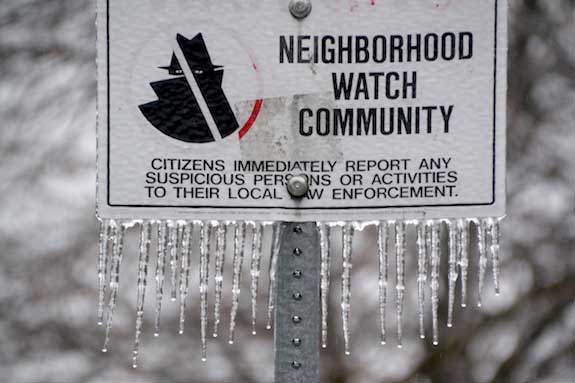 The neighborhood watch sign on West Park Street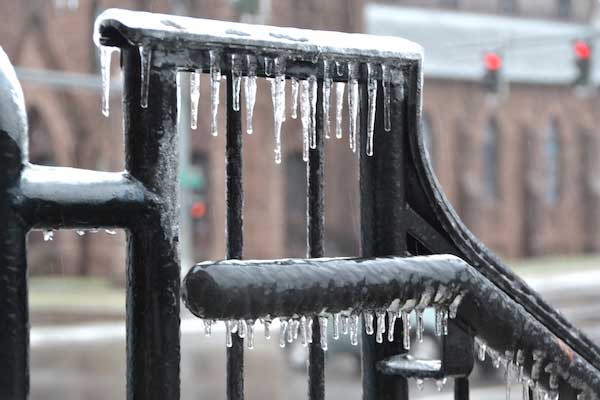 A railing in front of the Post Office in Albion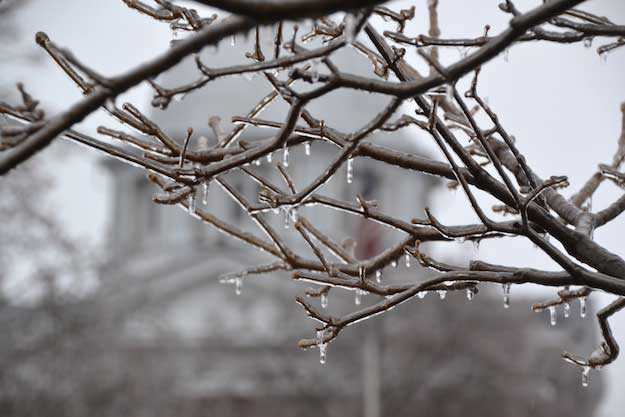 The County Courthouse looms in the back of this photo of a tree on Main Street.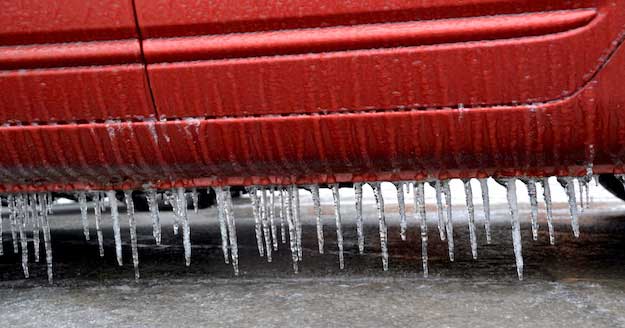 Icicles hang low on this vehicle at the Post Office.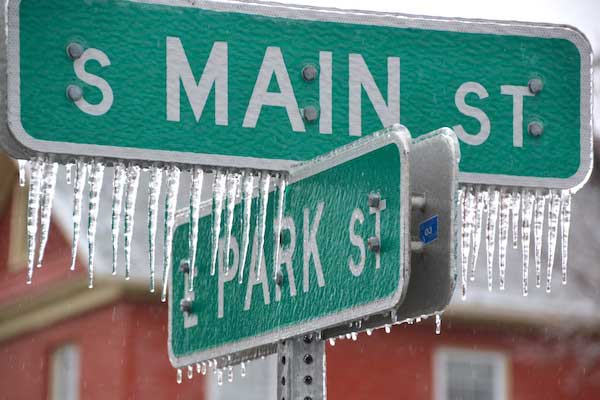 The intersection of South Main and East Park